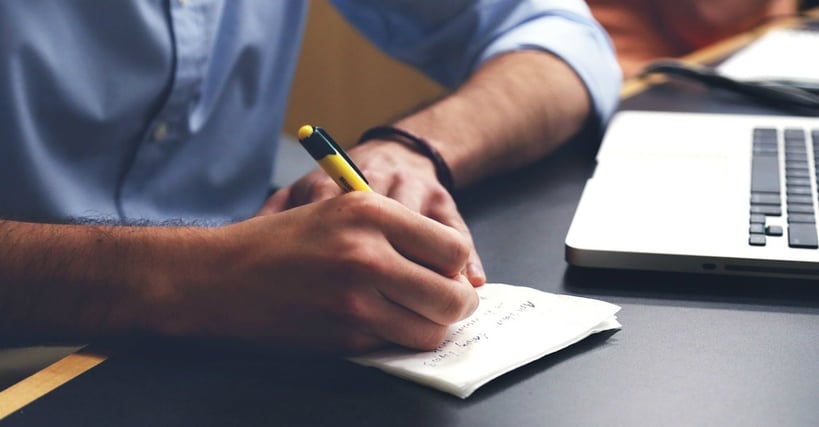 Do you have a great idea that can help change your business for the better? Or, maybe it's an idea that will help launch a new business? Or, do you know your idea is great, but don't know what will happen if it's realized? Bring your idea to a Digital Product Studio.
Why? Here's why:
1. Listening comes first
You know when someone isn't listening. You can see the glazed over eyes and feel the person waiting for their turn to talk again. That way won't cut it when a new idea is being presented. Listening needs to happen first.
2. Startup culture comes through
Startup culture is known for flexibility, modernity, and a natural openness. That is in stark contrast to traditional enterprise culture. Once you're outside enterprise walls, you might find ideas start to gain momentum easily.
3. Design drives the process
Your idea or product will be considered from every angle. How it looks, how it works, what the user will see and experience. Design is the central force behind bringing your idea to life successfully.
4. There might be snacks!
No guarantees, but if you go to the right Digital Product Studio (hint, hint), chances are, there's going to be a coffee or ice cold Cherry Pepsi with your name on it. It's never good to ideate on an empty stomach.
5. See your idea get built
Literally! You bring your idea to a Digital Product Studio and it gets designed and coded into existence. Don't let your idea languish in purgatory. See it all the way through by bringing it to a product studio.
6. Technology is natural
Will it take nascent technology to bring your idea to life? Great news! The team working on your idea are technology enthusiasts and stay up to date on the latest hardware and software, for work and for fun.
7. Gain access to experience and insight
In addition to seeing your idea come to fruition, you'll also get insight into all matters of technology and business. You'll work with an experienced team of innovators, who know how to drive change and success in business.
8. Creativity is complimentary
Creativity is prized in innovation. When you hire a studio, you're getting a wealth of creative ideas on the house. That can manifest in ideas that build on yours, smart tweaks, and a good eye for implementing your idea.
9. Hire a studio, find a partner
Business is about relationships. You may hire a Digital Product Studio for a single idea or project and find that a long-term partnership makes sense. Having an agile team of innovators at your disposal is a valuable thing.
10. Realize your idea, rapidly
Taking your idea to a studio outside of the enterprise ensures that it can be realized faster. Traditionally, the enterprise is bogged down in bureaucracy. A Digital Product Studio has no such hangups.
Ready to see your idea come to life? Take the next step.
Learn about building a Proof of Concept with our eBook: