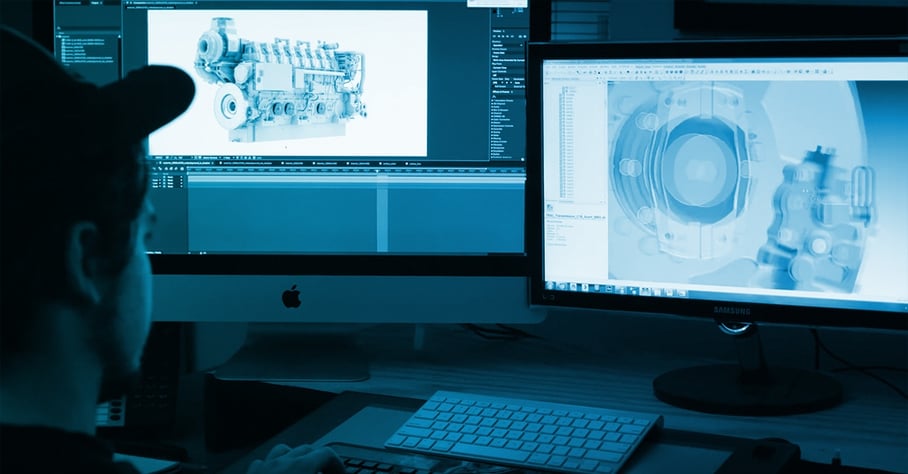 Manufacturing marketing is a logistical leviathan. There's a reason people sell vacuums door-to-door and not excavators.
Manufacturing marketing has seen years of unsatifying solutions for demoing and selling giant equipment from a distance. While pamphlets and videos get some points across, they fail to match the experience of being in the same place as a machine and interacting with it. Traditional media is also difficult to modify once produced. That could mean reprinting thousands of pamphlets and redistributing, if something about the product changes.
Alternatively, it's incredibly costly to provide that experience for potential buyers. One of two things has to happen. Either, they're flying, at company cost, to the site where the equipment is. Or, the equipment (and someone to demo it) is being shipped to them.
The good news for manufacturers, is that 2016 will see the further development of technologies that can eliminate logistical issues that seemed immutable.
Augmented Reality
Technologies, like Augmented Reality, can ship a machine through an iPad and recreate the experience of interacting with it.
CAD to CGI Conversion
CAD to CGI can create stunning life-like and malleable images, animations, videos, and more. Those visuals can be used to test or demo machinery without the cost incurred in production or shipping.
Seeking out those kinds of solutions can make the difference in hundreds of thousands of marketing dollars spent. For a manufacturing marketer on a tight budget, that could mean delivering a higher quality marketing experience at a fraction of the cost.
Marketing is challenging. Marketing heavy machinery is really challenging. But, in 2016, the technology to meet those challenges is available.
For a preview of technology that can help you cut costs in manufacturing marketing, dowload our demo: