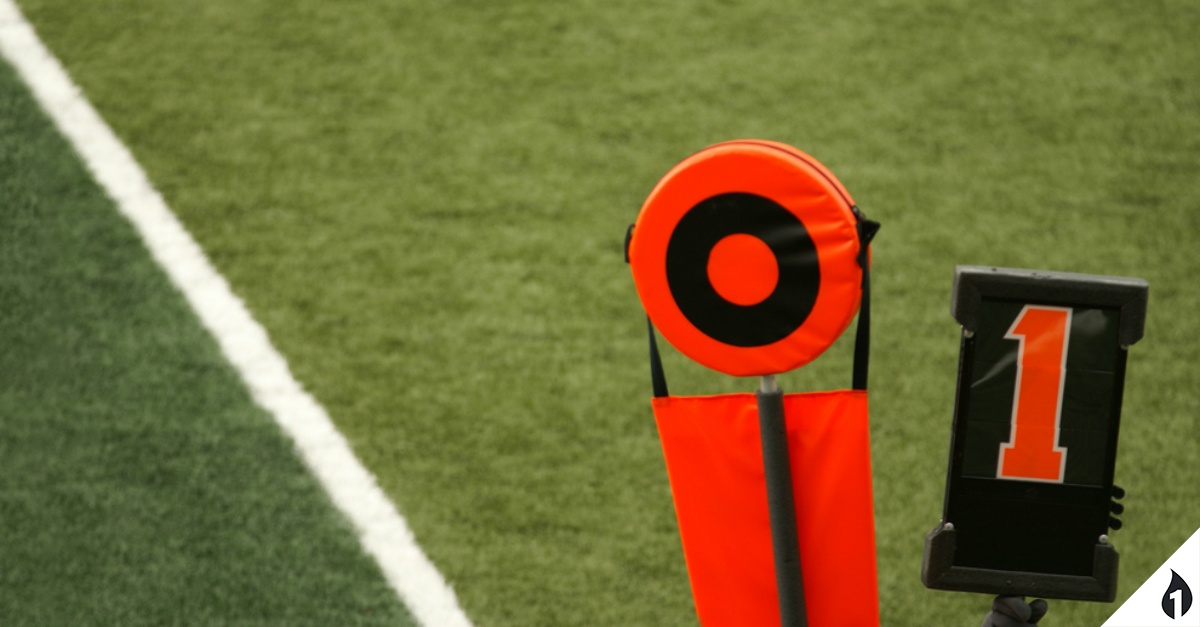 The sports industry was one of the earliest adopters of augmented reality. From television visual aids during games to in-game apps, sports and augmented reality can go hand-in-hand.
Imagine you're watching a football game one Sunday. You know how that imaginary 1st and Ten line shows up on the screen? That is augmented reality, and it's one of the most common examples in the sports industry. It's also one of the earliest, starting in 1998. But that is just the start - here are three additional examples of augmented reality in sports.
1. NBA 3-Point Highlight
Much like the 1st and Ten line, the NBA has adopted a virtual marker to guide the viewers at home. The 3-point highlight shows a three-point arc whenever a player attempts a shot in that range.
This technique might seem simple, but it's actually pretty advanced. It's tricky to implement a visual aid that will help viewers without hindering their view.
In 2009, Wimbledon launched an app to help attendees view the game while receiving data. Tennis match visitors with an Android phone could download the Wimbledon Seer app to see information like match data, news and even refreshment stand line updates show up on their screens.
3. San Jose Earthquakes Augmented Reality
Here is an excellent example of how sports teams can take advantage of augmented reality. A few years back, the San Jose Earthquakes soccer team paired with
Aurasma
, an augmented reality platform, to create AR experiences from the team's logo and promotional materials.
The idea behind this marketing move was to bring fans closer to their favorite Major League soccer team and create a truly interactive experience. In order to do that, fans were able to download the Aurasma Lite app for smartphones and iPads, aim their device at any San Jose Earthquakes logo and see a video message from player Chris Wondolowski, followed by game highlights. Check out the video
here.
Those are just a few examples of where AR has been in sports, but what's really exciting is where it might go. For example, Microsoft is interested in taking headsets and creating HoloLens 3D games right in a viewer's living room. This isn't that farfetched when you consider the Dallas Cowboys
players are already using headsets
to view 360-degree video filmed from their perspective on the field. This allows them to view the field and improve decision-making abilities.
So keep an eye out in the coming years for even more immersive, exciting advances for both players and fans.
Download a Free Augmented reality example now: