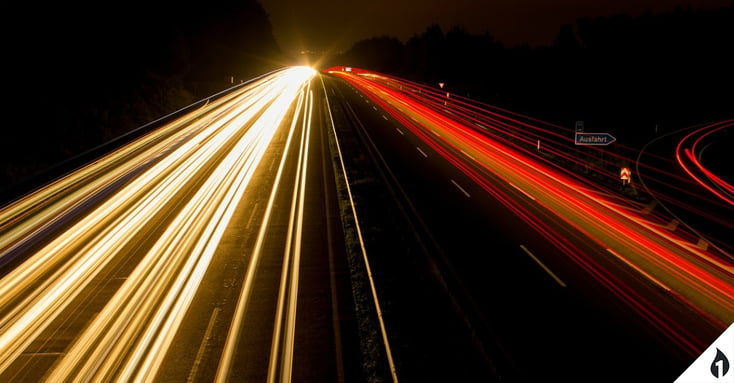 Without a proven Innovation Process backing it, problem-solving in the enterprise is unbearably slow. With so many moving pieces, the enterprise often can't pull together and innovate expeditiously. It's understandable, but that doesn't soothe the frustration. If you work for an enterprise, you've seen great ideas raised and forgotten. You've seen others pursued before becoming interminable. Others, still, are attempted and then labeled a 'bust,' when the necessary support and organization didn't come through. For new ideas and concepts to come to fruition and actually solve the problems they're intended to, they need structure. They need an Innovation Process. When put through a proven process, new ideas and concepts can rapidly become new solutions.
Problem-solving needs to be fast. It also needs to be effective. When problem-solving follows these Innovation Process steps, it can be:
FOR YOU: Find out why we develop Augmented Reality software for future hardware
1. Customer Research
Who are your customers? What do they need? How do they think? These are the types of questions that have to be asked (and answered) when proposing a solution to a problem. The enterprise often needs to shift when sales lag and products or services aren't succeeding like they used to. Why aren't customers connecting with a product or service? The answer has to start with them. Finding out who your customers are can give you invaluable information about how they'll relate to your business. This initial step makes the rest of the process faster. When your efforts are pointed in the right direction, everything moves along easier.
2. Nucleus
The Nucleus Process is a framework for rapidly generating, testing, and launching new ideas. Within the Nucleus Process, your problem will meet these stages: Ideation, Screening, Proof of Concept, Testing & Research, Scaling, Design, Development, and Testing/Q&A. A problem goes in and a solution comes out, ready to be delivered. The Nucleus methodology ensures that great ideas can quickly become a reality. Instead of ideas or solutions to problems floating in the ether, you can clearly track where an idea is and how close it is to being realized. By following a proven set of steps, you don't have to wonder what became of your idea. With Nucleus, ideas can become a reality.
3. Usability & Feedback
After an idea has emerged from the Nucleus Process, there's one step remaining between a problem and its solution. With customer research and a proven process, the idea has moved rapidly towards realization. But, before it can implemented, you also want to get valuable feedback on its usability. Basically, you want to know that your idea works. It's been vetted, but now it faces real customers and a real test run. Testing usability and collecting feedback can happen quickly. Once it does, you have a proven solution that's ready to go solve your problem. No snags, no hurdles, just results.
Knowing you have an Innovation Process to generate, test, and realize new solutions can instill your company with confidence. Innovation is within reach, with the right problem-solving process behind it. With faster problem-solving, new ideas and concepts can start helping your business right away. Follow the right process and problems can give way to innovations.
Get a Closer Look at OneFire's Nucleus Process: