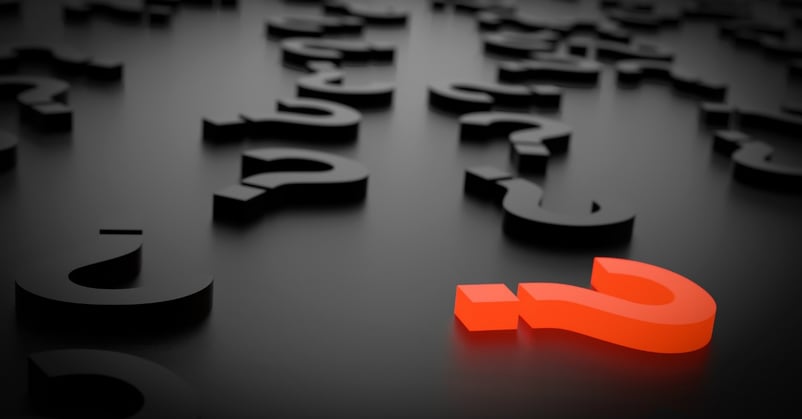 You've got the questions. We've got (some of) the answers. As a Digital Product Studio, ONEFIRE solves a variety of business challenges using the latest technology (and a passionate team of creatives). That means that ONEFIRE has experience answering questions across a broader-than-usual spectrum. Chances are, if you have questions related to a business challenge, ONEFIRE has some answers. But, before things go too far, it's important to remember that nobody has ALL the answers. In fact, below, you'll find 3 questions a Digital Product Studio (like ONEFIRE) can answer and 3 where ... we will give it a shot. No promises.
We've got this:
1. How can I cut costs and improve efficiency in my business?
ONEFIRE builds digital experiences that help solve real-world challenges. What are 'real world challenges?' Cutting costs and improving efficiency in the enterprise qualify. If you're looking for ways to improve the bottom line and improve the way you work, ONEFIRE can build something to accomplish it.
2. Can Augmented Reality or Virtual Reality help my business?
Technology is cool. That appeal is undeniable. But cool doesn't necessarily solve problems. That's what makes so many people wary of technology like Augmented Reality and Virtual Reality. Sure, it's amazing to experience, but can it help you? Applied effectively, technology (like AR & VR) can do more than impress. It can revolutionize your training processes, supercharge your marketing, and help you sell more products.
3. Ok, I have an idea. Will it work?
Have an idea that doesn't fit neatly into one of the questions above? Maybe you have a vision of an app, but aren't sure where to start. Maybe you have a BIG idea and don't know where to take it. Maybe you have an idea that's more fun than serious problem solving. ONEFIRE can help you make it a reality. ONEFIRE has experience in innovation and show you the pathway to turning your idea into something more tangible.
Huh. We'll try our best:
1. What should I wear to the party tonight?
Not a lot of information to go on here. Let's see... it's June. You're asking for fashion advice from a Digital Product Studio. It's best to play it safe: blue. Blue looks good on everybody. Wear blue. Whatever is in your closet that matches the description 'blue,' take it out and put in on. The party will love your blue outfit.
2. Is a hot dog a sandwich?
Ah. This question is hotly debated. A hot dog both is and isn't a sandwich. Unsatisfying? Sure. But we have a better answer than that: just eat the hot dog/sandwich. Don't debate its label. Sandwich or not, the hot dog is the perfect food companion for a summer day. Leave the linguistics to the academics.
3. When does my train leave?
What? You're leaving out a lot of details here... but... 3:30? That sounds right. That sounds like a common train departure time. Please do check the schedule on the company's website, though. Maybe it has the time printed on your ticket? Listen: you're kind of on your own on this one. Sorry.
Download our FREE eBook on building a Proof of Concept: