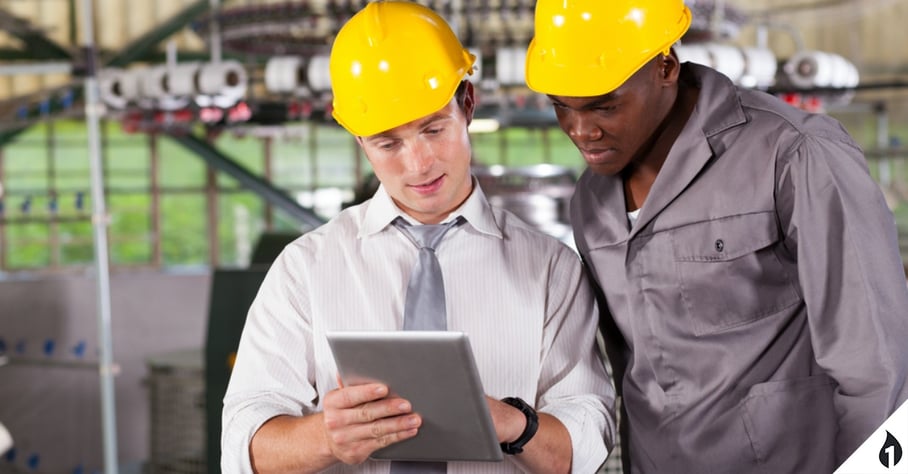 The manufacturing industry is catching on to the benefits of content marketing, but it still has a ways to go in leveraging it successfully. Trust is key in any business, but it is especially true in a field that relies heavily on customer satisfaction and long-term retention. Here are a few new ways manufacturing industry marketers can build trust, generate leads and revamp their marketing strategies:
1.) Include Marketing in Day-to-Day Operations
Your company's marketing plan shouldn't be limited to meetings once a year or even once a quarter. In the manufacturing industry, the most effective marketers met on a daily or weekly basis with their marketing team.
Sure, consistently producing quality content is going to help your manufacturing industry marketing efforts, but if you don't track your progress or create a strategy, you're likely to get stuck along the way. According to the Content Marketing Institute, about 80% of B2B manufacturing companies use content marketing, but only about 30% are effective. This is due mostly to the lack of a written content marketing plan.
Treat content marketing the same way you would with traditional advertising. Put careful thought into your next steps, tap into your team's creative potential, and monitor what's working and what's not. Because the content marketing world changes so quickly, staying on top of your strategy will help you get the most return on your efforts.
2.) Get Started on YouTube
For the manufacturing industry in particular, video is an incredibly powerful content marketing tool. According to the CMI 2016 B2B Content Marketing Report, manufacturing marketers listed video as one of their most effective tools in content marketing. That's because in these industries, storytelling is key. Video gives you the power to show rather than tell, and a lot of companies have really taken advantage of that opportunity.
Some companies offer reviews of company-wide news and papers, interview professionals on industry trends and changes or create helpful lists and how-tos to share with their audiences. Check out Indium Corporation's YouTube channel for an example- short, informative videos that are updated frequently.
3.) Stop Pitching Products
You know why your products have an edge over someone else's, but leave the product pitching for later. You don't want to start with "you;" you want to start with "them." If your blog and website are filled with company achievements, product launches and how-to product guides, your marketing may not be as successful as you want it to be. You want to be useful to someone before they buy your product, and because of that, you should start with solving problems and offering solutions for the people in your target audience.
Once they've learned that you're knowledgeable and reliable in your field, then they will be more interested in checking out your product line and services. This might seem counterintuitive - why would you give away your expertise for free? Because that is what will bring people to you, and ultimately help you land more leads in the long run.
Unsure if your digital marketing is working? Get Help: