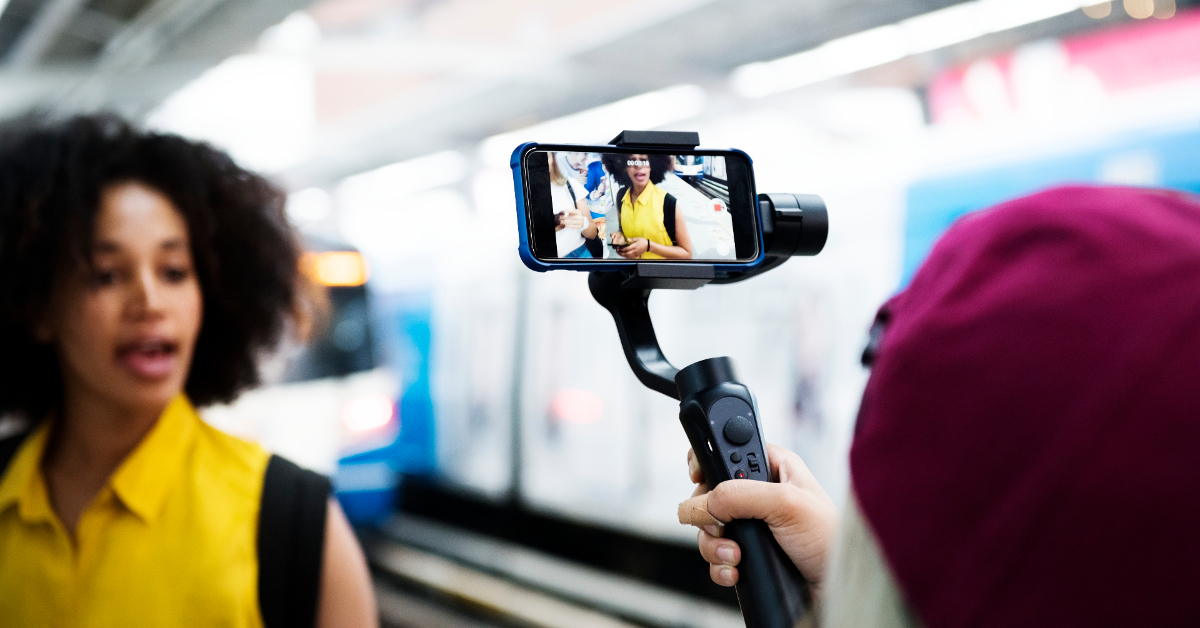 There is no shortage of ways to find new customers in today's digital environment, and that can be precisely the problem.
If you're looking for new ways to reach new insurance customers and bring in younger buyers, there may be an entire untapped audience waiting for you in the areas that insurance tends to avoid. Here are a few of the unlikely places that could be goldmines for your insurance business:
TikTok, Reels and Other Short Video Content
If you think your target market isn't hanging out on TikTok, think again. In the U.S., users ages 20-29 make up 22.4%, users ages 30-39 make up 21.7%, and users ages 40-49 make up 20.3%. So while TikTok may be popular among younger generations, it's definitely not just for teenagers.
TikTok is also effective at selling. According to a Material study, 35% of TikTok users buy something they see on the platform, and users spend 14% more when TikTok is part of their purchasing decision.
But it's not enough to just throw any video on TikTok and hope it will work. It's important to understand who you're trying to reach, and what will appeal to them on that platform. TikTok reported that 63% of videos with the highest click-through rates stated their point in the first three seconds of the video. So quick, informative ads that get to the point may be your best bet.
(A quick note: Some marketers worry about using TikTok to advertise because there is a bid to block it in the U.S. Whatever TikTok's fate in the U.S. may be, short, casual video advertising is here to stay. Even if you don't choose TikTok for your campaign, Instagram, Facebook and YouTube all allow their own versions of quick, digestible video content. So it's worth getting comfortable with this format.)
YouTube
YouTube may also be a video site, but it's not just like TikTok. Instead, think of YouTube as a search engine - because it is. In fact, it has been cited as the second most popular search engine in the world.
YouTube content answers questions. As an insurance business, you can use that opportunity to put out informative, slightly more in-depth content that shows potential customers that you know what you're talking about.
The wonderful thing about video content is it's incredibly shareable. For example, if you create a YouTube video about a certain insurance you carry, you can share that video to all of your social media outlets, your newsletter, and your website. You can also condense it, or create a similar, shorter form version for TikTok or Instagram Reels.
Connected TV
Connected TV, or CTV, refers to televisions that connect to the internet for streaming. In 2023, a whopping 87% of US households that use TVs have at least one TV that connects to the internet.
That is a major potential source for new business - but how do you advertise on CTV?
Think of CTV ads as a combination of traditional TV advertising with the targeted capabilities of digital ads. The benefit is that with traditional TV ads, the ad would be shown at a certain time to anyone watching that show. But CTV allows that ad to be shown multiple times, at different times, to your target audience.
Connected TV users also tend to be a more engaged audience, because they selected what they wanted to watch (instead of just turning on the TV and letting it run in the background.)
Like traditional TV advertising, your ad will still have to have clear graphics in a television format. People are streaming shows to be entertained, so creative, well-produced ads tend to perform better.
Where Should You Advertise?
When it comes to successful advertising, the bottom line is that you have to understand your customers. If they're heading over to TikTok, you might want to find a way to join them there. If they love streaming services, a CTV ad might be a smart investment. Don't be afraid to branch out, especially if you're looking for new ways to connect with your ideal customer.