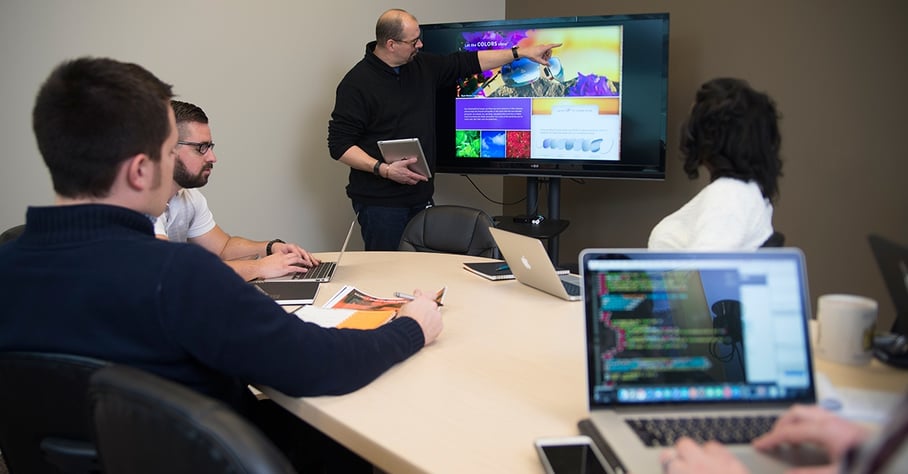 'Innovation' has gone from philosophy, to popular buzzword, to proven strategy. It's now being upgraded to survival tactic. For a business to truly thrive and stand out in the marketplace, it needs to innovate. If it doesn't, it's fair to say it's on borrowed time. If you don't have a dedicated person who concentrates on innovating at your company, it's time to seek out innovation consulting services.
How can innovation consulting services improve your business? It can change your entire outlook and set you up for the best possible present iteration of your company and lay the groundwork for a prosperous future.
1. Arrive Early to the Future

'Innovation' and 'future' tend to go hand-in-hand. It's the first association most people make. Find an innovation agency with experience in providing innovation consulting services. The right team will have an eye on the future already and a strong idea of how your company can arrive early. The 'table' of the future is only so big. As seating is first come, first served, make sure your company finds a spot. Through consulting, an agency can identify industry trends and anticipate where those trends are going. Then it can help you create a business plan that puts you in position to meet future needs. Leverage the innovation consulting at your disposal, plan ahead, and your competitors might find that the table is full when they finally catch up.
2. Win the Present
While innovation has future-connotations, you can utilize innovation consulting services and see benefits TODAY. Innovation is more than creating new products and strategies for the future. You can change the way your business operates now. An agency can find ways to make you more efficient and more effective. You can change the layout of your office. You can experiment with innovative policies - flexible work schedules, enterprise apps, and more. Innovating what you're doing today can help you attract and retain talent, help cut cost, and help make your business more successful.
3. Learn from the Past
We weren't about to leave the past out. What does innovation have to do with the past? Innovation helps create a unique selling point for your business - it's about being a step ahead of your competitors. That unique selling point makes your product or service stand out in the market - no matter how crowded it is. History suggests that if your company can provide something new or exciting that your competition can't match, you're in good shape. While innovation is about the future, it honors how business has always been won or lost.
Innovation consulting services help your company secure its place in the future, rock the present, and nod to a rich history of succeeding in business.
If you're not on board, pick up the pace. The table is filling up.
Check out how we are helping one of our industrial business partners drive innovation in Augmented Reality from within their own walls: