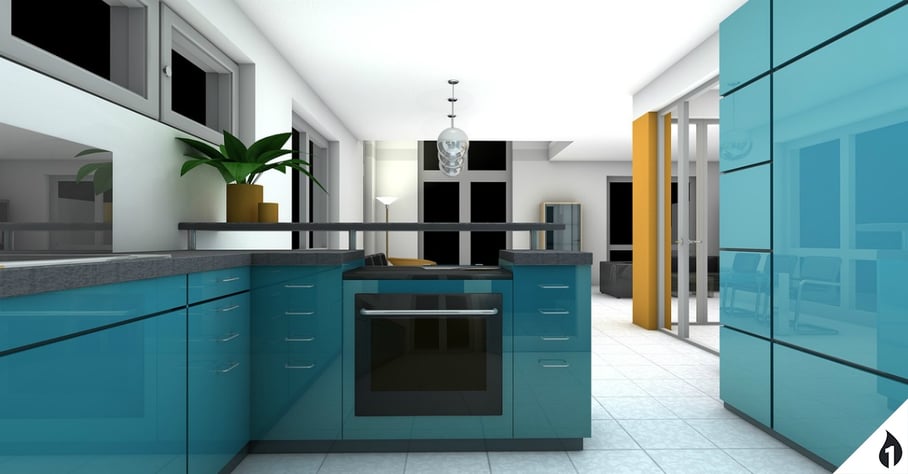 Experience is the lifeblood of real estate, so for industry professionals, augmented reality is a natural fit. The right visuals and a little imagination can make the sale, so working in an augmented reality angle can be a resourceful, valuable move. Here are 4 ways AR is improving real estate:
Painting a Picture
Many TV home shows walk potential buyers through a space as it is and sell it to them as what it could be. Some clients can grasp that vision, but others won't be able to put a picture together in their minds. Some companies have started using augmented reality to help bridge that gap. Take Valspar, for example. Valspar Paint has created a program that allows users to upload pictures of the spaces they want to paint and see what each color might look like. Allowing a client to see the end result before a single brush has been dipped or nail has been hammered saves time, money and sanity over the course of a project.
Project Progression
Being able to create the end result over the current state of things isn't simply for visuals. A digital mockup of what a client is looking for helps cut down on unnecessary errors and miscommunication. Let's say a client is redoing a kitchen. She might talk to one contractor to help design and install cabinets, another for counters, and another still for flooring. With a digital layout that can be easily manipulated and changed, each contractor can assess the project's feasibility before ever getting started. It's also an easy resource to come back to if there are any snags along the way.
Giving Life to Home Models and Blueprints
The early stages of a construction project can be a difficult sell, mostly because you're working with more 2D drawings and trying to paint a 3D portrait for your client. Augmented reality can take those same drawings and transform them into a 3D rendering, allowing a potential buyer to see what the finished product will actually look like. It offers a better representation of space and layout, giving the client a more concrete idea of what they're investing in.
Return on Investment
The benefit of augmented reality in real estate is that it's much easier to measure. This is a field where you can really see what action your clients take: whether they bought those counters, moved on that sale or chose that design. It's much less abstract than other fields, so it's easier to see the benefits of an investment. Augmented reality can be useful in just about any field, given the right application. But for real estate professionals in particular, using this technology is a no-brainer.
Listen to our podcast to learn why we develop software now for future augmented reality hardware: