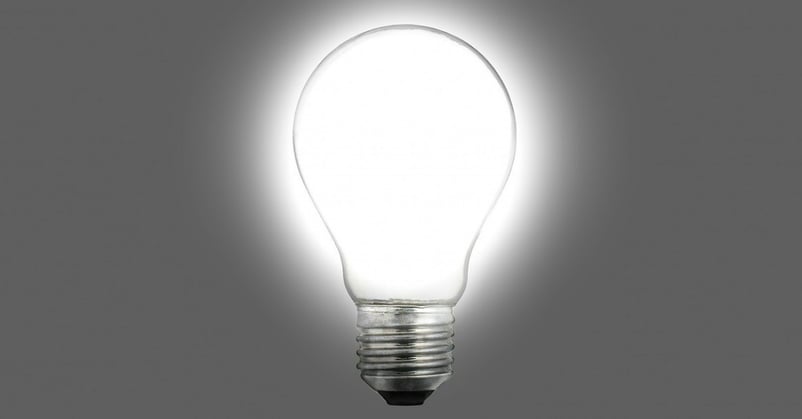 "Innovation" is hard to pin down. Depending on who you ask, there are 15, 10, 6 or 4 types of innovation. Then, there are several schools of thought on process. Feel overwhelmed? You're not alone. It's easy for enterprise leadership to get lost in the details, failing to see the bigger picture: that innovation, no matter how it is defined, is a necessity. With that in mind, it's important to identify some starting points. Instead of getting bogged down in definition, partner with a Digital Product Studio for your project. With the right partner, you can work together to define innovation for your business in particular.
Here are a few steps that will appear in any innovation process, regardless of the situation. Use these innovation process steps to kickstart your next major success:
1. Ideation
'Ideation' is more than a brainstorm. Ideation is a creative process of asking the right questions (instead of 'how do we improve upon the airplane?,' it's 'how do improve getting people from point A to point B?') to draw out better solutions to problems. Ideation is a framework, a workshop-like activity that allows for better ideas to come forth. Rethink how you generate ideas and you'll be better prepared to innovate successfully.
2. Proof of Concept
Without a Proof of Concept, new ideas don't make it very far. Building a Proof of Concept legitimizes your idea, taking it from a hypothetical to something more concrete. It also helps earn buy-in from those who hold the necessary resources to make it a reality. 'Building a Proof of Concept' will invariably be found in any set of innovation process steps. Once a PoC is built, the idea can move forward with full support.
3. Scaling
After an idea has been discovered and its been validated by a Proof of Concept, scaling has to be taken into account. An innovative idea needs to affect and transform the entire enterprise. If it works only on a small scale, that's not enough. Variables like international employees, language differences, timezones, and training obstacles need to be considered. The idea has to work company-wide.
4. Design
Design is where the idea turns into a product or service. Design is its appearance (colors, shape, style), but it's also much more. The user experience is something that's built in the design stage. If your idea is software, for example, you need to make sure that it's intuitive, navigable, and fun to use. The design phase is where everything comes together and you get the clearest picture of your idea's potential.
Is your company ready to innovate? Start thinking through the steps above and contact a Digital Product Studio that can help get your idea on the track toward realization!
Download our FREE eBook on building a Proof of Concept: