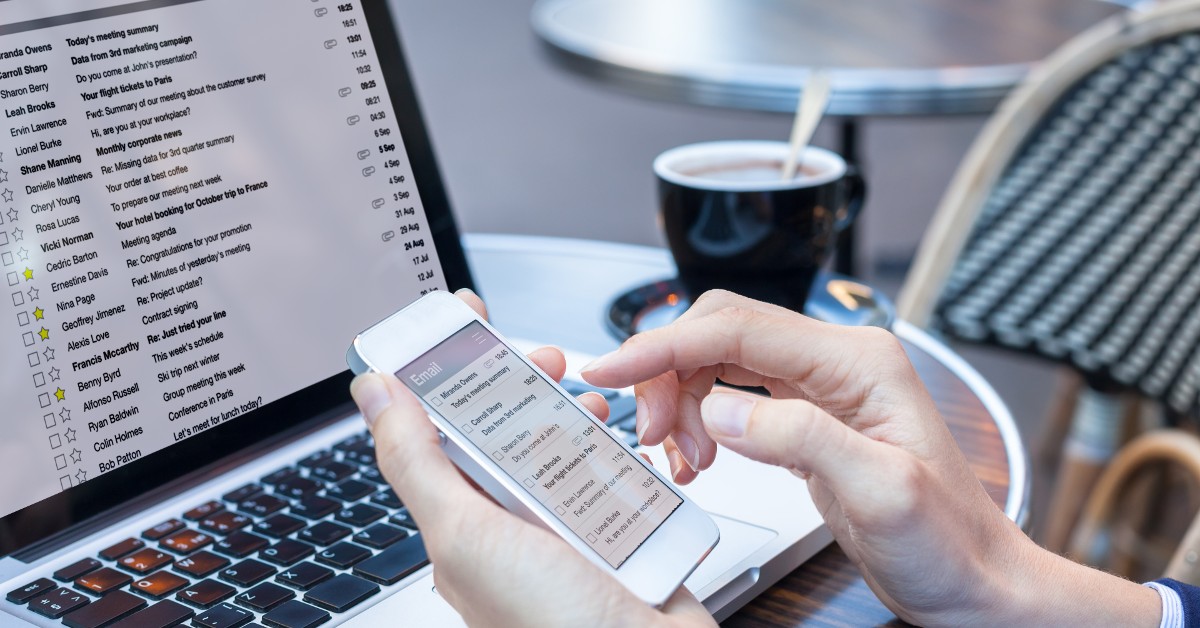 You've put in the work, found the leads and gathered their information. So why aren't you bringing in new business? If you've got the contacts but aren't gaining new clients, there are some common reasons that could be holding your business back.
Before we dive in, you've probably heard time and time again that you need an email list, but you might not know why. Here's a brief overview:
You own your list and contacts. It's great to build a following on social media, but if an algorithm changes or your profile gets shut down for some reason, you might not be able to reach those contacts. But the contact information you gather is yours, as long as a lead willingly gave it to you.
You can develop a more personal connection with your email list. Email is still king in the marketing world, and it gives you the chance to show up for your readers in a way that feels more personal.
You can access more data. Social media offers some analytics, but you can go a bit more in depth with email. Email marketing software can show you who opened your email, what they clicked on, and how they've responded to your past emails, among other things.
You can actually reach your audience. On social media, it's not uncommon for your post to only be shown to a small percentage of followers. And while it's true that your emails might end up in spam folders, there are ways around that. In general, about 15.8 percent emails end up in spam folders or don't get delivered.
Why Your Database isn't Converting
Now that we've established why a database is important, let's look at why that list might not be performing as well as you'd hoped.

Here are five of the most common causes of an underperforming list:

Your emails are getting caught in spam filters. You could have the most professionally crafted, eye-catching emails, but if they end up in spam, almost no one will see them. The main reasons your emails might end up going to spam include:

- Your sender information is inaccurate or missing
- You're using words in your email that trigger spam filters
- You're using too many images
- Your list has too many email addresses that are inactive, or there is too little engagement on your list
- You've been marked as spam by the sender


Many email marketing providers will give you a heads up if something in your email might get flagged as spam, or if you're using a list that isn't performing well. Pay attention to warnings that something needs attention, because it can affect your deliverability.

Your lists aren't segmented correctly. If you're sending one email for the entirety of your database, your emails might be less effective because they're not specific to the people opening them. The less people open them or engage with your emails, the likelier it is that your emails will end up in spam folders.

Timing is also very important here. If you're sending the same emails to brand new contacts that you're sending to people who signed up on your list four years ago, then you're not capitalizing on the interest of the brand new contacts. These people are likely at different points in their buyer's journey, and they need different messaging to be effective.

You have poor database records. Maybe you have hand-imported lists from conferences, lists from landing pages and a list of current clients all mixed together. If you don't know where and when those contacts came in, it's going to be much more challenging to maximize those leads. If your team wants to reach out to last year's conference attendees or your current clients, it helps to have those lists clearly labeled and separated.

Your database is cluttered. Visually-friendly database software isn't just for the aesthetics. If your information is hard to look at (like a disorganized Excel sheet, for example,) then making sense of your data will be a headache. Your team should be able to know, at a glance, what list they're looking at and where the contacts came from.

You're talking to everyone at once, instead of narrowing in on clear buyer personas and speaking to them directly. We spend a lot of time crafting buyer personas because they are so crucial to the effectiveness of your marketing. If someone gets an email from your company, they should feel like you understand their needs and are speaking directly to them.

Before you write an email, you should have a solid idea of who you're talking to, what their pain point is, and how you can tailor your message to them. This is why list segmentation is key. It allows you to break down your contacts into smaller groups with more specific needs so that you can address those needs in your message.
The Bottom Line
Your contact database can be a goldmine for new business - if you use it correctly.
Gaining new leads is essential for bringing in more business, but it's only half the battle. You need to understand who is on your contact lists, what they need, and why they signed up to be on your list. The more you can clarify who you're talking to, the more effective your email marketing will be.