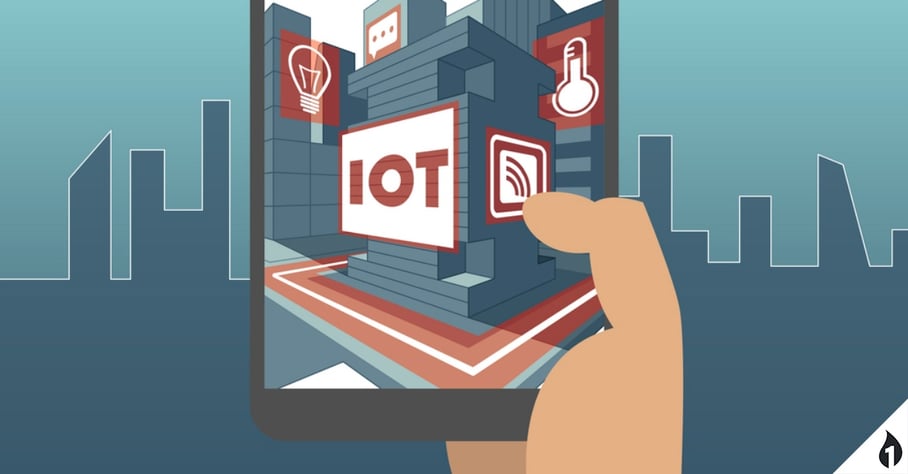 Augmented Reality has enjoyed a big 2016. In 2017, that is expected to continue, with AR poised to disrupt industries and make serious headway in the mainstream. Is your business ready to leverage AR's growth? There's never been a better time to explore use cases and discover how your business can improve dramatically using augmented reality.
Here are 6 Augmented Reality facts that will affect your company in 2017:
FOR YOU: Download a FREE Augmented Reality example
1. Pokemon Go surpassed 100 million downloads
Pokemon Go (and augmented reality by extension) was inescapable this year. The mainstream was officially put on notice that AR has arrived and is going to start driving change across industries. Because of its inherent 'wow' factor, gaming was a logical jumping point for mainstream introduction. But, for those who are more business-minded, it's encouraging to see that it was wildly popular (100 m+) and wildly profitable (about $10 million in daily revenue). If your business needs a new revenue channel, leveraging AR could be a boon in 2017.
2. Augmented Reality Hardware sales are projected to grow rapidly
Like most market projections, there are competing figures available. One thing that is unanimous: Augmented Reality hardware is set up for explosive growth. In 10 years time, it's been predicted that hundreds of millions of AR (and VR) headsets will be sold annually. What will those devices be used for? That's up to the enterprise who sees the best use case and capitalizes on it. Is your company ready to leverage augmented reality? Market trends suggest that consumers at large are ready for AR to turn from 'emerging' technology to ubiquitous.
3. Hundreds of companies are working on Augmented Reality
Answering the question "How can augmented reality be used in my business?" can be hugely profitable. So much so, that hundreds (and maybe thousands) of companies are working on it. As of this writing, on AngelList alone, 701 companies find themselves in the 'Augmented Reality' category. Of course, AngelList doesn't account for the hundreds of enterprise businesses who are also working towards the same answer. Is your business close to finding out how it will use augmented reality? If not, the time is now. The competition in 2017 will heat up.
4. Augmented Reality revenue is projected to surpass $100 billion in the near future
Similar to hardware sales, the exact figure of growth for AR revenue is hard to pin down. But, whether it's $120 billion, $150 billion, $90 billion, or $162 billion, that's a handful of cash and then some. For businesses who are looking to innovate (all of them), augmented reality is worth pursuing. No matter where the figure ultimately lands, your business will want a piece of the pie. With many new consumer augmented reality and virtual reality products hitting the shelves in 2017, now is the time to get into the conversation.
5. Magic Leap is valued at $4.5 Billion
Why is a single AR startup's valuation important? Read that number again: four point five BILLION. As TechCrunch put it earlier in 2016: "That's right: a $4.5 billion valuation, with a commercial product yet to launch." The story that valuation tells is compelling and should impact all other companies looking at using AR: investors are betting on augmented reality. It's not a bad idea to follow the money and the money is following augmented reality. In 2017, your company should look to follow suit.
6. Augmented Reality is everywhere ... today
For all the talk about augmented reality's projected growth, it's being used across industries today. The enterprise has, in many cases, already adopted AR and is using it successfully. If your business isn't currently using augmented reality, the time for speculation has ended. 2016 was a big year for AR. 2017 will be a HUGE year. There's no reason not to start exploring AR applications for your business today. As the AR market continues to grow, make sure that your business goes along for the ride - or even leads the charge.
Those 6 augmented reality facts should affect how your company approaches 2017. If you aren't currently using AR to improve your business, the time is right now.
Learn Why OneFire Develops AR Software for Future AR Hardware: