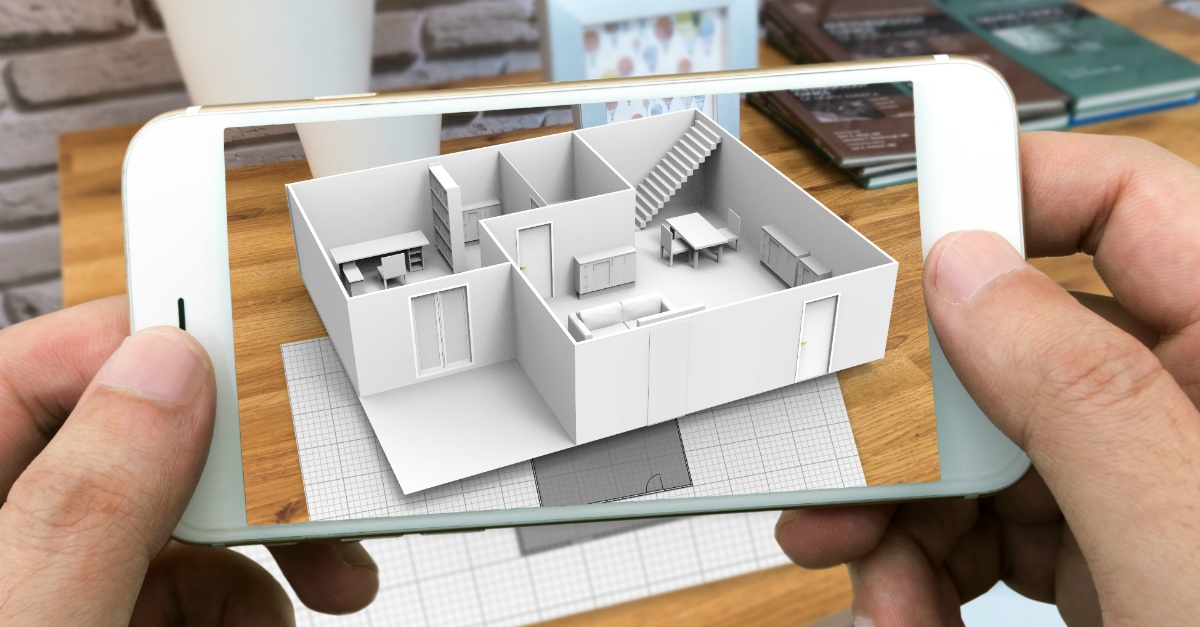 ONEFIRE XR gives you the ability to build AR and VR experiences that can help solve real business challenges. What can ONEFIRE XR do for your business? Check out the six challenges below. If you find yourself nodding along with any of them, consider leveraging ONEFIRE XR to help solve it. Here are 6 business challenges that ONEFIRE XR can help solve:
1. Your Marketing Packs No Punch
Is your marketing missing the mark? If you're doing the same things year after year, it's time for a change. Traditional marketing channels don't deliver the way that they used to. Your potential customers have learned to ignore TV commercials, radio spots, and print materials. Add VR and AR to your marketing mix to add impact back into your marketing. Augmented reality and virtual reality will command attention and freshen up all of your marketing efforts. VR and AR uses brilliant 3D imagery to show off your products and services effectively. You can even incorporate VR and AR into your current marketing materials. For example: you can include an AR trigger on print collateral and make something dry come to life.
2. Customers Don't Get It
What is "it"? "It" is the value you provide. Your customers can't see the value of your product or service because they can't interact with it or watch it in action. If you sell heavy machinery, for example, you either have to bring your prospective customers to your equipment or ship the equipment to them. Either option is too costly. While traditional marketing and advertising collateral can be effective, nothing will engage them like an augmented reality or virtual reality experience. Encourage customers to explore your products with brilliant 3D imagery and more information on demand. Once they're able to interact with what you offer, the value you provide will come into focus.
3. Your Job Posting Has No Bites
What sets your company apart? It can be difficult to tell that story in a job listing. To make sure that the best talent is considering your business, you need to show off your culture and mission in more innovative ways. ONEFIRE XR can help. Boost your recruiting abilities with a VR experience that shows off your building, your amenities, and your values. Let potential employees "walk through" your building and familiarize themselves with their possible new surroundings. Being able to picture yourself somewhere is a powerful thing and ONEFIRE XR can make it happen.
4. You Can't Draw a Crowd
Whether you need people to come to your trade show booth, sporting event, or concert, you need a draw. Traditional tactics have grown tired and you need something exciting to grab attention. Augmented reality and virtual reality have a built-in "cool" factor. It's something that everyone wants to experience. Build AR and VR experiences with your potential customers in mind and watch the line form. AR and VR captivate, giving your company buzz and valuable word-of-mouth. Don't give your potential customers a pitch. Give them an experience and let your products and services speak for themselves.
5. Marketing and Sales Are Too Expensive
If you're mired in traditional marketing and sales practices, you're likely worn out. Channels that used to be sure-fire solutions aren't performing like they used to. More than that, you probably look at your overstretched budget each year and wonder what else you can possibly try to move the needle. You spend thousands shipping your oversized products to trade shows. You pack boxes of brochures and send your salespeople out on the road. ONEFIRE XR can provide relief to overspending and underperforming marketing and sales units. Opt for VR instead of freight and save money. Give your sales team tablets to take on the road so they can show prospects brilliant virtual representations of your products in action. With re-usable experiences, marketing and sales can become more cost-effective.
6. Training Takes Too Long
Putting together a cohesive and efficient employee training program is complicated. It's time-consuming. It's exhausting. If you struggle to train employees effectively and consistently, it may be time to leverage technology for help. With ONEFIRE XR, you can utilize virtual tours, games, and other AR and VR experiences to expedite the training process. Instead of forcing employees to sit in the conference room and read Powerpoint presentation slides, you can build a virtual experience that helps employees learn in an immersive, exciting way. They can move at their own pace, more quickly than a training program would account for.
Ready to learn more about how you can use ONEFIRE XR in your business? Contact ONEFIRE today.