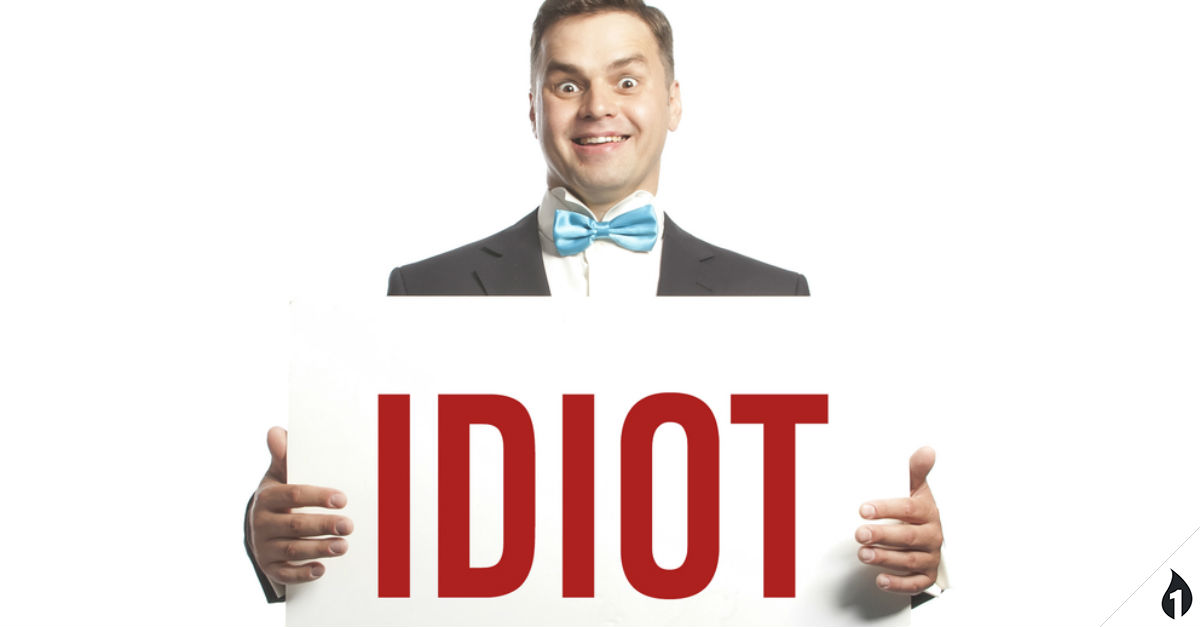 When you're setting up for a trade show, you are surrounded by the competition. It's tense. Instead of talking one-on-one to potential customers, you're one of hundreds of businesses all vying at once for that person's attention.
Obviously, being friendly to other businesses is always the right idea. But, that doesn't mean you can't make them look laughable next to your booth.
With the right technology, you can make your competitors look like the Flintstones to your Jetsons. While they're over there trying to use a bird as a record player (they really stretched birds far on that show), you'll be over here, showing everybody what the future looks like:
1. Enhance Perception of Your Products with Augmented Reality
It's hard for poster board to stand up next to Augmented Reality. By combining the virtual and physical worlds, you're giving potential customers a three dimensional and layered look at your product. If you're selling something huge (like heavy machinery), you can use Augmented Reality to virtually place potential customers right in the cab of your machine.
You can use an easily downloadable app on a mobile phone, a tablet, or headwear to build your AR experience on. Imagine the look on your competitors' dumbfounded faces when you're fitting a potential customer with AR gear and they're desperately trying to get their scuffed-up product demo DVD to stop skipping.
2. Make Your Products Look Better with CGI
Just like it's unwise to bring a knife to a gun fight, it's ridiculous to bring photos or traditional video when CGI visuals exist. Whereas photos and videos are stagnant and hamstrung by all kinds of limitations and imperfections (poor lighting, dirt, outdated, etc.), CGI uses data to build visuals that are simultaneously perfect and hyper-realistic.
Compared to the crisp detail of CGI images and animations, pictures and video will make people think they forgot to put their contacts in that morning. CGI allows you to build whatever visuals suit your product. CGI can even use data to build visuals for products that physically don't exist yet. Picture a beautifully rendered 360 degree visual of an upcoming product next to your competitors' hand-written sign that reads: 'Coming Soon.'
3. Engage More People with Proximity Technology
In the trade show jungle, attendees are bombarded by catcalls. "Over here!" "Hey you!" "Check out our..!"
Instead of attracting attention, it can force an attendee to keep their head down. Some people shield their faces with their mobile phones, hoping they won't be confronted. Instead of adding your voice to the chorus, use proximity technology. You can send the right content, to the right person, at the right time directly to their mobile phone. So, when someone approaches your booth, instead of running up on them, have some product information pop up on their device. It's less invasive and puts the power of inquiring further in their hands.
While the competition goes the carnival worker route, you can deliver relevant information to potential customers on their turf and their terms.
4. Get Hands-On with Touch Displays
One surefire way to get more engagement with your display at a trade show is to create something that people can't wait to get their hands on. A professional touch display will look incredible and will draw potential customers to you. Once they're drawn in, they'll stay. Touch displays are interactive, intuitive, and brilliantly show off what you have to offer.
Envision attendees walking by your competitors' stack of pamphlets and stopping in front of your expertly built touch display. While that stack will sit there collecting dust, your touch display will attract a crowd and then a crowd wondering what the crowd is all about and so on until your booth is the main event of the show.
5. Immerse Potential Customers in Your Product with Virtual Reality
What if your product is too big or too far away to display at a trade show? If you're selling vacation homes in Bermuda, how do you do that justice? Answer: you use virtual reality. Developing a VR-integrated trade show display allows you to show anything you can think of. Want to transport a potential customer to a vacation home? BOOM. Done. Want to put them inside a piece of heavy machinery at a job site? BOOM. You got it. There is no bigger 'wow' factor than shattering presumptions of what is and isn't possible.
Your competitors will only be able to sit back and watch (and ask nicely if they can try it out).
6. Offer Exclusive Content with a Custom Mobile App
Give potential customers incentive to download a custom mobile app and then deliver information to them whenever you want. By creating a mobile app, you're ensuring that potential customers will be able to interact with you anytime on their phones. For a trade show: advertise exclusive deals, product information, and more, to attendees who download the app. Once they do, give them compelling reasons to continue using it.
Let your competition hand out pencils bearing their logo. Give your potential customers a reason to give you a home in their pocket.
Use these impressive trade show technology ideas and look like the only booth that matters during your next trade show.