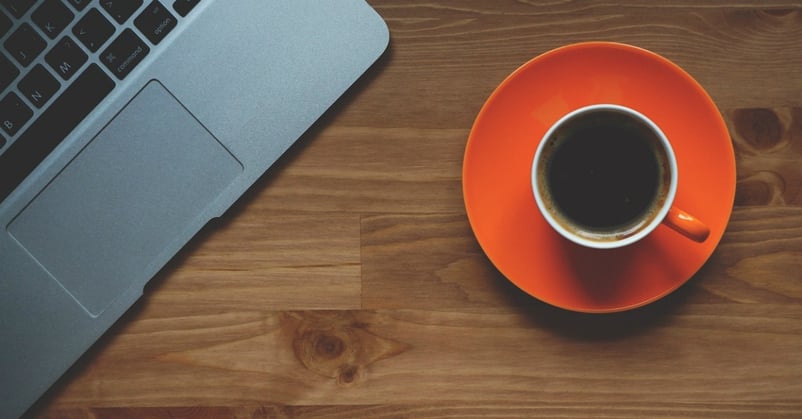 Business-to-business (B2B) marketing is creating content and advertising that appeals to other businesses. To have excellent B2B marketing, you have to create top-notch content that brings in new business.
Obviously, that's the simplified answer. According to the
2017 B2B Content Marketing report
, 62% of businesses are more successful with their content marketing than they were even a year ago. So most businesses know that marketing matters, and they're becoming more skilled at it, too. But there are specific steps you can take to kick your marketing up several notches.
Here are 7 tips to bring your content marketing up to speed:
1.) Implement a Strategy
Of the companies who felt successful with their B2B marketing, 61% had a strategy. This is compared to only 13% of the least successful. Those figures make it pretty clear that having a direction helps you implement strategic moves that boost your marketing efforts.
2.) Dive In
Time is your most precious resource, and it's one of the biggest hurdles companies cited for content marketing success (or failure.) Don't spend so much time on strategy that you forget to enact your ideas. Your marketing plan matters, but the best way to discover what's going to work for your clients and business is to try something. See what works or flops, take note of it, and use that information to propel you in the right direction.
3.) Get the Most out of Your Content
If you're going to spend so much time gathering research and resources for a blog post, you might as well repurpose that content in other ways. You can pool the same research to make an interesting video, infographic, or webinar. You can cover the topic with a broad brush in a post, then focus on smaller pieces of it on social media.
Find ways to squeeze every ounce of utility out of your content. This works for you because it helps you create far more content, but your audience will love it because it allows you to get very specific with whatever topic you're covering.
4.) Measure Content Marketing Return on Investment (ROI)
In that same B2B report, 88% of companies who considered their content marketing "successful" measured their returns on investment. This can be tricky with online marketing, so you might need to break it down into leads, followers, site visitors, etc. Paying attention to your return on investment helps other areas of your company to recognize the importance of content marketing. Additionally, it helps you take stock of what is and is not working, so you have a benchmark to improve upon.
5.) You Can't Cheat on Content
Search engines are sophisticated, and they reward quality content. If you take the time to research keywords, create content that can be found in search, and research and format it with careful consideration, you'll reap the rewards for months, maybe years.
The same goes for consumers. They're savvy, smart, and used to being sold to in a hundred different ways every day. A poorly disguised sales pitch isn't going to work on them. Create something useful that builds a sense of trust, and you'll be much more successful.
6.) Don't Forget About LinkedIn
Consider this: 89% of B2B marketers are sharing content on LinkedIn. That's compared to 77% on Twitter and 76% on Facebook. B2B marketers are hanging out on LinkedIn. Between its blogs, Pages and targeted advertising, LinkedIn is a powerful tool for marketers. Don't forget to include it in your marketing strategy.
7.) Use Call Tracking
Finally, remember that some people still pick up the phone. And when they do, it's usually a pretty good lead. If someone is willing to call your company directly, they're probably at least somewhat convinced they want to work with you. That's where call tracking comes in. Call tracking is a technology that translates phone calls into measurable analytics.
What does this have to do with content marketing? First of all, something drove that person to make the call. Finding out what it was can help you see where your marketing is working. Also, you can take it one step further to see your SEO strengths and weaknesses. Some businesses set up landing pages with dedicated phone numbers on them, so you can gather data by knowing which page they are calling from. Again, this strategy helps you strengthen future content marketing practices.
You already know content marketing can seriously improve your lead-generating game. Using these tips will help you do so efficiently and effectively.