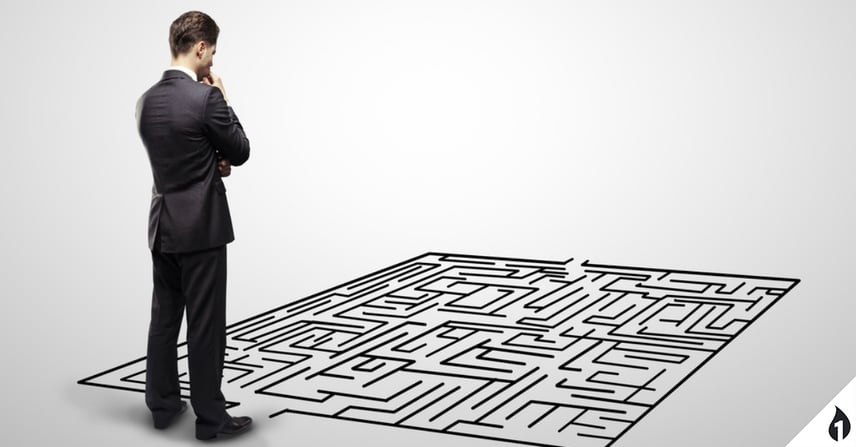 For business owners, it's been a hectic couple of years. The options for marketing products and services increased tenfold as you were just learning how to size your Facebook cover photo. Social media, in particular, beckons all businesses with the promise of better visibility and engagement. But, unless there's a strategy in place to convert social engagement into sales, there's not much value in it. The hand wringing has already begun among individuals with a lot of followers (Internet "fame") and no money to show for it. As the expectation shifts from social media fame being an outlier, to an expectation, the same thing is happening to business. All marketing tools can be effective when used correctly. But, you want to know – clearly – how a 'like' becomes a customer. Otherwise, you can be the most Twitter-relevant furniture store on the block and if nobody comes in to buy a couch, it might not be worth your time.
The same point applies to the newest marketing innovations. As with social media, it's important to see how new technologies will result in more customers. Augmented Reality and Virtual Reality are the next big marketing tools that are about to explode in the enterprise this year. They sound futuristic, but that future is now. Before you dive in, know how AR & VR can help your business.
Here are 8 marketing problems that our VR/AR app, OneFire XR, instantly solves:
More space for content
OneFire XR can superimpose video or even a 3D model onto the physical world. That gives you almost unlimited space for content where you wouldn't otherwise have it. Using a device or app, you can project a holographic piece of machinery scaled down (think a bulldozer) and explore it as if it were in the room. Instead of doing a product demonstration on site or in a warehouse, you can show what you need to in a boardroom.
Value proposition
Marketing comes at a cost. Depending on the product you want to put in front of clients, it can have significant overhead. OneFire XR can cut those costs dramatically, allowing you to show customers a new product instantly without spending time and money on production. Instead of expending focus on production, you can redistribute all that effort toward making the sale.
Better product understanding
Not only can you show more angles and specs of a product with OneFire XR, but it also solves a longstanding marketing issue that has plagued businesses: showing is better than telling. But, showing is also more expensive and more complicated. OneFire XR can transcend language barriers and AR/VR animations can do all of the explaining to global audiences. If you have a team or business interests spread across the world, OneFire XR can close the gap of understanding and make sure your product and vision is coming across as you intended.
Proving ROI
You can see return on investment in your own team before you use OneFire XR in front of customers. OneFire XR can change the way your team trains. You'll spend less time and money training employees virtually instead of in-field.
Lead capture
Capture leads more effectively with OneFire XR. Hot Spot capabilities allow you to create a call to action to draw in customers directly after they've seen your product. The rapid turnaround from presentation to lead capture ensures better leads, faster.
Beating the competition
What's the greatest advantage to incorporating new technology into your marketing efforts? Beating the competition. The best way (and first step) to beating the competition is building a better product. The next step is showing that product to potential customers and demonstrating why your product is better. OneFire XR lets you visually explain internal components and systems, highlighting competitive advantages and features. The more information you're able to show, the more compelling your case is.
No physical product needed
Instead of shipping equipment to people or sending people to equipment, you can save a ton of money and ship a tablet. OneFire XR gives you access to a host of product demos all within a smartphone or tablet. The money saved in not building and shipping physical products is almost incalculable. It makes the entire demo and sales process quicker and more effective for all parties.
Customization for potential customer
Typically, making customizations to a product can take major alterations, incur cost, and burn time. With OneFire XR, you can customize a product quickly and show customers a product that will resonate stronger with their needs, increasing your chance of making a sale.
EXPERIENCE A Sample of OneFire XR NOW: