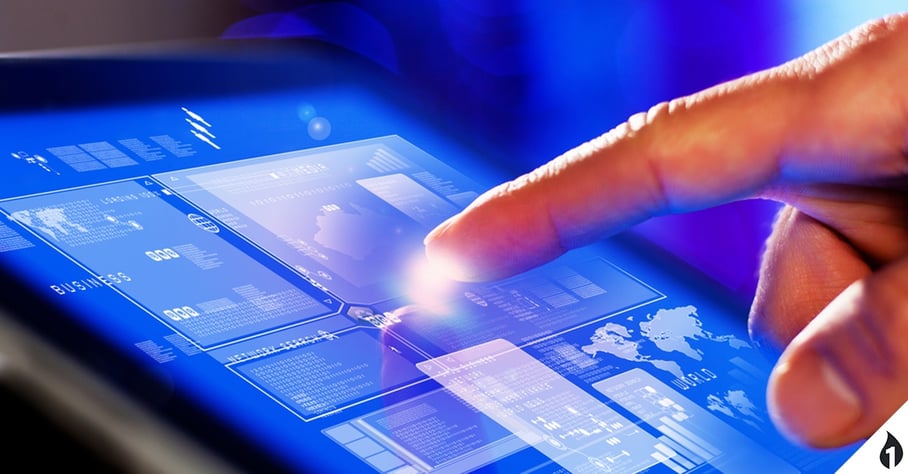 Walking past a dazzling touch screen kiosk, it can seem like it must have come with a price tag that would unfurl like a CVS receipt.
For a marketer on a budget, owning a custom touch screen kiosk feels as viable as landing Harrison Ford as a spokesperson.
Shockingly - it costs less than you think. MUCH less (if we're still using Harrison Ford as the measuring stick).
While the initial investment isn't cheap (think around $75k for custom software development and $1k - $8k for the screen itself, depending on size), a touch screen kiosk delivers better ROI than any other option and over time, that initial investment looks like peanuts compared to the alternatives.
One reason is reuse. A touch screen can contain all of the sales materials that would otherwise need to be produced (and then reproduced each time they became dated).
Another is versatility. Having a kiosk is like adding a member to your sales team that doesn't go home at the end of the day.
Combine that reuse potential with the 24/7 availability and you can start to see that initial investment look smaller and smaller.
If having a national TV ad produced costs around $100,000 (on the low end) and putting together a catalog costs around $10,000 (conservatively), it becomes a simple equation. Either you pay the aforementioned prices many times or you pay for the development of a touch screen kiosk once.
Don't waste your budget on traditional media that needs to be recreated again and again. Look into a touch screen kiosk - a more cost-effective option than you thought.
Use our checklist to see if you have everything you need
for a touch screen kiosk: