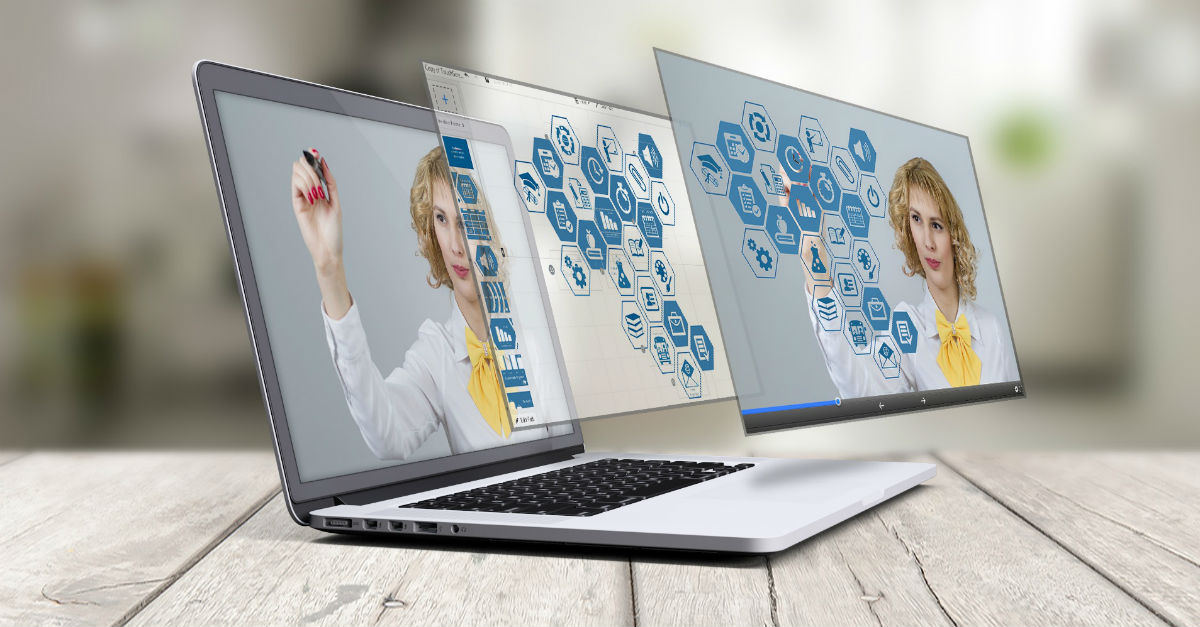 Trade show booths are small. Most trade show booths look the same. It shouldn't be a surprise that those two things are related. Sometimes, limited space leads to limited ideas. So, most businesses simply copy one another. They put up pull-up banners. They spread brochures across the table. There's a table runner with the company logo. Maybe there are free pens or a bowl of Tootsie Rolls for attendees to grab. The result is a trade show floor where no one stands out and most booths look indistinguishable. Clearly, that's an issue for companies who want more from their trade show appearances. If that describes you, consider AR for trade shows.
Augmented reality is becoming a more popular business tool every day. With AR, you can place oversized objects in places they wouldn't normally fit. Take, for example, a trade show booth. You can overcome limited booth space in an instant with augmented reality. Instead of settling for whatever will fit in your booth or on your table, the possibilities are near-endless with AR. Want to display heavy machinery on the trade show floor? With augmented reality, it's possible. Attendees can use a tablet to "place" the machine right on the trade show floor. They'll see a to-scale 3D model that's an exact digital copy of the real thing. Your potential customers will be able to walk around your oversized product, examining its features and calling up more information via interactive 'hot spots.'
Using AR for trade shows will make your company and booth stand out. As attendees walk the floor, they'll take note that a crowd is forming around your booth. They'll stay and watch as others walk around and explore your products. When you use innovative technology to display what your business does best, trade show attendees will flock to your booth. AR opens up your options for trade shows. Instead of wondering what will fit in your booth, start thinking through what you'd really like potential customers to see and experience. Then, build that experience with augmented reality and get more out of your trade show appearances.
Any engaging experience you can build and bring to your trade show will also make lead capture easier. Instead of soliciting for contact information or collecting business cards, you can use an augmented reality experience to collect contact info organically. Attendees will be more willing to give up information in exchange for an experience. It's a strong sign of interest and gives you a better approach for capturing leads.
Don't let booth space limit your trade show success. Use AR for trade shows and display your products more effectively.