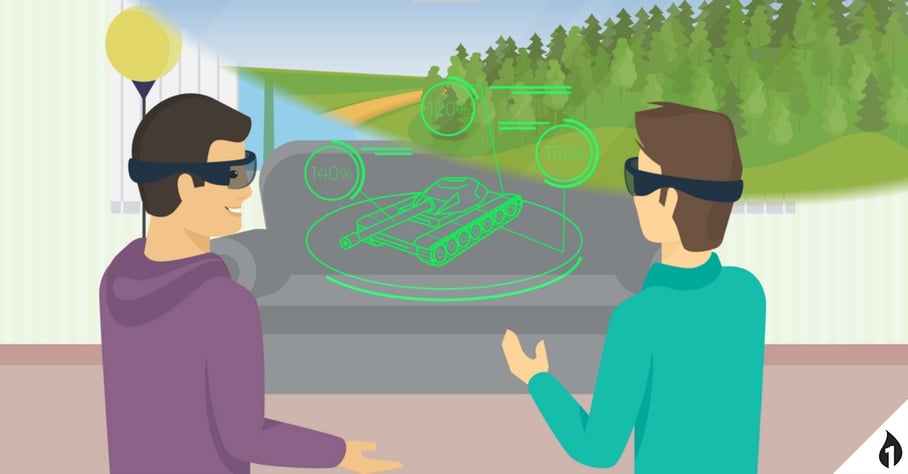 By now, even if you didn't previously know Pokemon existed, you've heard of Pokemon GO!

Pokemon GO! uses augmented reality to 'place' Pokemon all over the real world. All the player sees is Pokemon inhabiting their physical surroundings when they look at their smartphones. Incorporating GPS, Pokemon GO! causes players to move around and explore, looking for rarer creatures. After capturing and collecting Pokemon, players train them, battle them, join teams, and more.

All it took was one wave of Internet-and-nostalgia-fueled popularity to bring augmented reality to the forefront of public consciousness. It's another lesson in Augmented Reality 101: games are about to change forever.

Augmented reality has real business uses that will assuredly change industries of all kinds. But, its first mainstream use, unsurprisingly, is gaming. That's because gaming - regardless of technical interest in AR or career choice - is universal. Gaming is fun. Gaming is escapism. Gaming is for everybody.

SEE ALSO: Listen to why OneFire develops augmented reality software for future hardware

How can augmented reality be used in gaming?
1. Play Outside
Typically, heavy-gamers have heard some variation of 'put down your videogames and go play outside!' On traditional consoles, gaming is a natural inside activity. That's where the unfair basement-dwelling-Cheetos-dust-covered stereotypes come from. Augmented reality can use the physical world as a gaming landscape. Instead of being stuck indoors, AR games can take place anywhere and often purposefully take advantage of physical surroundings. It's an entirely new dimension to gaming and one that offers many other benefits...
2. Be Social
Because augmented reality has the ability to mix the virtual gaming world with the real world, it allows for more social interaction. Instead of meeting people over chat or headphones, you can meet fellow gamers face-to-face. Pokemon GO! has led to so many new friends, it's even considered a potential dating scene. Because it encourages players to visit local monuments, businesses, and other hot spots, it's the perfect set-up for meeting new people.
3. Immerse Yourself
Taking gaming outside, among other gamers, is also a deeper way to immerse yourself in the game. Instead of a sedentary, isolated experience, augmented reality offers gamers an all-encompassing diversion. That takes gaming from a passive activity to something active. Games like Pokemon GO! are just scratching the surface.
Augmented reality will change business and society over the next several years. Pokemon GO! is the first sign of the phenomenon to come. For now, bask in the glory of a gaming revolution. Augmented reality makes gaming more immersive, more social, and more active. The hype is warranted and it's only going to become more sophisticated and refined from here. 'Gaming' just broke out of its silo and invaded the public space. That is, ultimately, what augmented reality has the potential to do: change the very nature of the things we think we know.
How else is Augmented reality being used?
Download an example now: