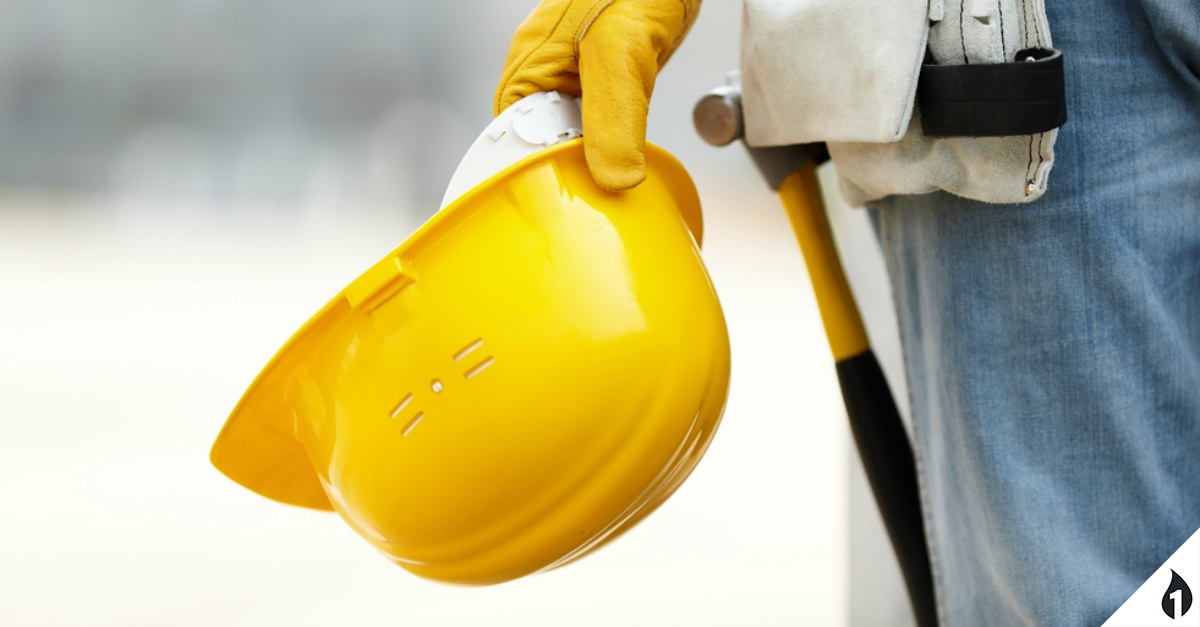 Augmented Reality is changing the construction industry.

But, what are some examples of augmented reality applications that are transforming how construction is done? Glad you asked! 'Change' can mean any number of things without parameters. In this case, 'change' is truly all-encompassing. If you're in the construction industry, it doesn't matter what you do - augmented reality is about to affect it.

If you're in marketing, construction equipment is about to get inconceivably lighter to transport and show to buyers. If you're tasked with innovation, augmented reality is set to change how construction companies build. If you're a training manager: training is about to get easier and more efficient.

SEE ALSO: Download our Augmented Reality hardware vs. software podcast for free

Here are 3 augmented reality examples for construction that will improve industry marketing, training, and innovation:
1. 3D Models for Better Marketing ROI
Marketing always boils down to finding good return on investment (ROI) and proving that return. For manufacturing or construction companies, that can be a challenge. The products are so massive, it can be logistically difficult to show them off to prospects. With augmented reality, construction marketing departments have the ability to create digital 3D models of any product and project it anywhere. That can help marketing departments on a tight budget save dramatically on shipping costs and make marketing heavy machinery or construction equipment easier than it's ever been.
2. Improved Accuracy for Project Innovation
How does the construction industry innovate? It uses technology - like augmented reality - to improve projects. Bridgit explains the unlocked potential: "With the help of augmented reality, exact measurements and location specifications can be superimposed onto the user's field of view. This information would be delivered based on the user's current location, as well as information from the plan. With this "smart" field of view creating a grid or area showing where the work needs to be done, construction team members can work more accurately." Using augmented reality, construction becomes better, faster, and prepared for the demands of the future.
3. Real-Time Information for Improved Training
For training, augmented reality will change everything. Traditionally, training new employees or technicians relied on instruction manuals - not the easiest thing to use while running maintenance on a job site or in the field. With AR, those in training or any employee can use augmented reality hardware to see real-time instruction superimposed onto the machine or site they're tasked with addressing. That can be applied to measurements, maintenance, and troubleshooting of all types. Instead of frantically flipping through a manual, the information you need literally appears in your field of vision. Augmented reality can even point things out to you and walk you carefully through any process you may need to complete. Training becomes more efficient and less of a hassle.
Augmented reality examples for construction are not hard to come by. The ability to mix the virtual world with the physical world lends itself to nearly endless possibilities. Whether you're in marketing, training, innovation, or something else entirely, augmented reality promises to make your job easier and allow you to accomplish more. Get ready.
download a free Augmented reality example: