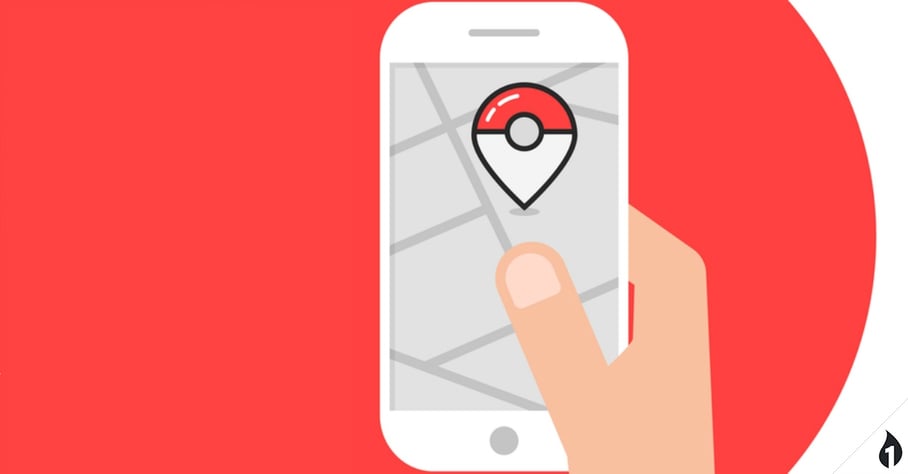 Pokemon GO! took augmented reality from a hot topic in tech blogs and turned it into THE trending topic worldwide. While some people are familiar with AR, some people were hearing that combination of words for the first time. If Pokemon GO! was your first real brush with augmented reality and you're wondering what it's all about, you're in luck. Here are 3 augmented facts that will blow your mind (and bring you up to speed):
1. 544 (and growing) startups are working on augmented reality
AngelList, a startup database, shows 544 companies involved with augmented reality. That number has grown month after month. If you asked the average person 'how many companies are working on augmented reality?' what do you think their answer would be? 3? 5? 10? Very few people realize that HUNDREDS of companies are getting into the AR realm. It points to the technology's vast potential and rapid emergence. AR is no longer a novelty or a limited-use concept. Augmented reality is a viable medium for marketing, training, and overall innovation. More and more companies are now catching on, while some agencies are already applying augmented reality successfully.
SEE ALSO: Download a free augmented reality example now
2. Augmented Reality is expected to outpace Virtual Reality
While both are expected to generate billions of dollars, augmented reality has the greater potential for mainstream use. Virtual reality is the more immersive experience - so you might think that for applications like gaming, VR would hold the edge. That might be true in certain cases. But, being fully immersive can also be a downside. With a headset that commands full attention of your senses, it's confining. AR allows users to go anywhere and do anything, enhancing the real world, instead of blocking it out. Both technologies will see dramatic growth over the next few years. But, for those who think VR will take the lead, there is growing evidence to suggest otherwise.
3. You can experience augmented reality today
What Pokemon GO! did - aside from capture the hearts, minds, and imaginations of millions - was clue the public in to a secret no one was trying to keep: augmented reality is available right now. Most people tend to associate new technology with a new device, new purchases, new everything. As smartphone users of all walks found out, augmented reality was hiding in plain sight. To experience AR, you don't need to purchase an expensive headset. While advanced augmented reality hardware will greatly improve the experience and is definitely worth it in a number of cases, you can most likely use your smartphone to start experiencing AR today. That might be the most mind-blowing augmented reality fact of them all: the technology you need is sitting in your pocket.
Now that you're equipped with more augmented reality facts, it's time to explore. AR is now officially on the public radar and with hundreds of companies working on applications that will transform everything from gaming to travel to construction, it's time to take notice. What can AR do for your industry? How will AR improve your life? When will the next 'Pokemon GO!' hit the scene? As you start to answer those questions, know there is a conversation waiting to be had.
Download our podcast now to learn why we're developing
ar software for future ar hardware: