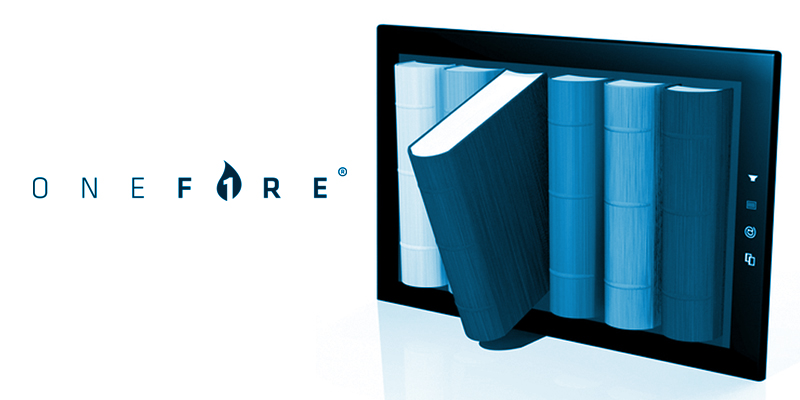 Education is a funny thing. It's the focal point of your life growing up, from when you could barely walk through college – or even grad school – graduation. Then, you start a career. Sometimes you get lucky and find a job that promotes and supports continued education. Other times… you don't. The unlucky majority then has to cling to the same skill set learned several years prior.
Clearly, this is a recipe for tension in the workplace. Outdated skills and knowledge can make a manager insecure in a hurry, compounded by the fact that a new wave of better educated, more informed graduates are clamoring up the ladder behind them each year. When it comes to technology, this is even more salient. Industries can move in different directions in between the time you order your first textbook and walk across stage in a cap and gown.
Besides the fear of your skill set becoming outdated, continued education and learning at all levels is a must for sustained success:
"In times of change, learners inherit the earth, while the learned find themselves beautifully equipped to deal with a world that no longer exists." – Eric Hoffer
Whether you're starting out or you're running the show, here are 6 free resources that can help you add skills and remain agile and adaptable to your industry's changing landscape:
Per the course description: "Learn animation and create professional looking videos, visual effects and motion graphics." Incredibly, this comprehensive multimedia course is free. Unfortunately, the tools explained (Adobe Photoshop, Adobe After Effects, Director MX) are not. But, this is great course to gain familiarity and begin building skills in the programs necessary to thrive in multimedia.
Google offers a handful of courses designed to both provide valuable, free resources and to ensure you stay engaged with its tools. Analytics Academy is the perfect way to learn how to productively view and analyze data and draw meaningful information from it. Under the Analytics Academy banner, you can take Mobile App Analytics Fundamentals, Ecommerce Analytics: From Data to Decisions, Digital Analytics Fundamentals, and more.
Unsurprisingly, Microsoft also sees the benefit in offering free training for its products. Even so, Microsoft Academy provides a stunningly vast lineup of courses that can teach you skills ranging from Server Infrastructure to Game Development to HTML5 & CSS3. The tagline of the Academy also lines up nicely with the core of this article: "Great technology never stops evolving. Successful techies never stop learning." Whether you're a developer or a student, you can find a new skill to add through Microsoft Virtual Academy.
Mobile web traffic now accounts for more than half of Internet traffic. Those who master mobile will be able to take advantage of the momentum. edX, which was developed by MIT and Harvard (along with multiple other renowned universities) aims to make the highest-level of education available to everyone. While we're highlighting Building Mobile Experiences (for its hyper-relevancy), edX offers courses in nearly everything.
Codecademy has lofty – and admirable – aspirations: "We are rethinking education from the bottom up. The web has rethought nearly everything - commerce, social networking, healthcare, and more. We are building the education the world needs - the first truly net native education." It wants to 'teach the world to code' and there may not be a more valuable skill to learn right now. Even if you don't plan on doing it full-time, just understanding the basics could be a game-changer.
Coursera brings together many of the top universities in the U.S. together to offer a wide variety of courses completely free. Money is so often a barrier to education, that tools like this are world-changing. You can take 'Algorithms' from Princeton, then jump over and take 'Grow to Greatness: Smart Growth for Private Businesses' from University of Virginia, then back to 'Programming for Everybody' from University of Michigan. The skills to remain competitive in your industry are available – for free.
The resources are out there for the taking. Be a learner – no matter how far you've made it in your respective career. Especially in technology, it's essential to update your skill set constantly. Choose not to, and you risk watching the world pass you by.
Speaking of learning, download our 'Inside Business Tech' podcast to learn all about the Microsoft HoloLens: