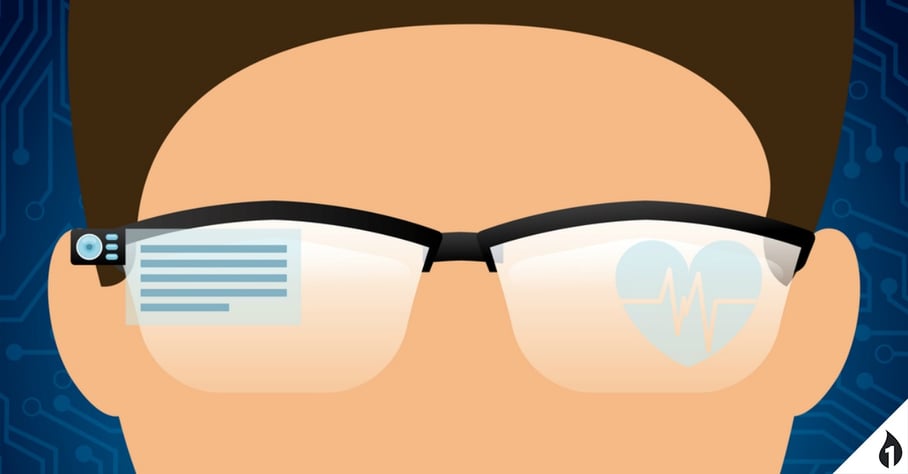 Marketing is like a greyhound off its leash - fast and unpredictable.
Augmented Reality development is the key to staying in front.
Augmented Reality and Virtual Reality have the potential to change how we experience everything. AR, in particular, has the ability to grow rapidly in many spaces. Having one leg in the physical world and one leg in the virtual world will make AR more easily accepted by consumers wary of new technology. That promises to give AR a head start in mainstream adoption. Becoming involved in or exploring options for Augmented Reality development now is smart long-term planning that puts you ahead of your competitors in the race to capture the attention (and ultimately, dollars) of potential customers.
There are nearly endless possibilities for using AR to help your marketing efforts. Below are a few of the best that you can put to work right away:
Trade Show Displays
Have you ever seen a 'cash cube'? If not, here's a simple explanation: it's a box or cube that you stand inside while money swirls around you (with the help of a fan mechanism). Few people walk away with a lot of money. While it's easy to reach out and grab one bill, it's challenging and overwhelming to try to grab hundreds that are flying in every direction. You can't zero in. Your eyes, hands, and mind are going all over the place. When you're at a Trade Show, those dollars are potential customers. They're everywhere, they're moving quickly, and you have a split second to grab their attention (as dozens or hundreds of others pass by).
Wouldn't it be nice to have help?
With the right technology, your display can grab the attention of attendees for you. Utilizing Augmented Reality in your Trade Show display will draw more potential customers to you. Why? Unlike most displays that have little room for interaction and generally fall flat, displays that use AR can help attendees experience your product. That goes a long way toward building interest and it effortlessly stands out over poster board and pamphlets. There's no equal to experience and that's what AR can do for your Trade Show display.
Interactive Marketing Collateral
What if your marketing collateral could come to life? Augmented Reality development can produce collateral equipped with 'triggers.' When a consumer uses their smartphone, smartglasses, or tablet to view the piece, it can launch a 3D model, video, or other visual. Imagine distributing a brochure that featured new car models. Instead of looking at an image on paper, an AR app could launch a 360 degree 3D model of each. The potential customer would be able to walk around the to-scale vehicle, examine the body, see it in different colors, and more. You could even build in 'hot spots' into the 3D model, allowing users to learn more about particular features with a touch of their finger. AR breaks down the barriers. Product size and product location are no longer an issue.
Industrial Marketing
For those in Industrial Marketing, Augmented Reality development is a breakthrough. Few industries have marketing departments that are as hamstrung by their product. Heavy machinery is GIGANTIC. If you can't easily move a product to show to buyers and you can't affordably bring those buyers to your product, how do you sell it? AR answers that question. You can easily and affordably show off your latest models without sweating it. You can even place potential customers inside the cab of your machines, allowing them to get a view of what working with that machine may be like. Even if you have a product that doesn't physically exist yet, data can be used to create it digitally. AR will save too much money and solve too many logistical problems for Industrial Marketing to ignore it.
Experience AR firsthand now: