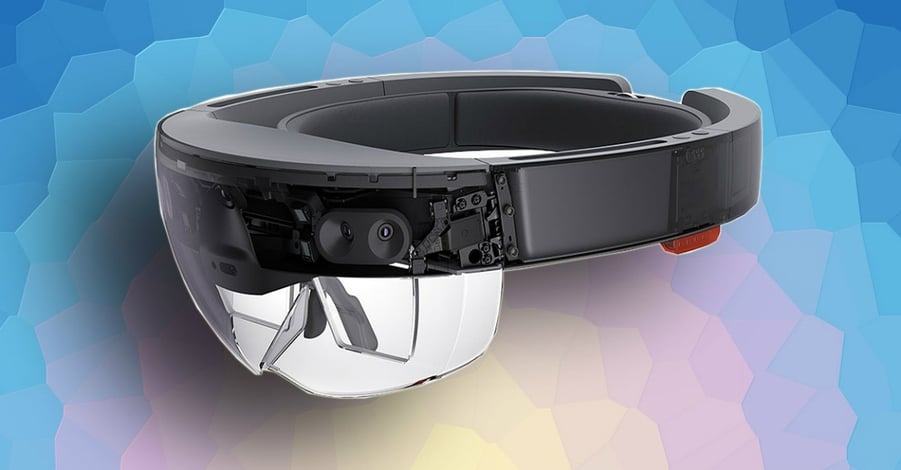 How do you choose the right AR hardware for you? There are many options and they all have their merits. The answer, unsurprisingly, will be closely tied to what you need it for and what you need it to do. The right augmented reality hardware for gaming might be radically different from the best augmented reality hardware for an enterprise training application. Before you find the best hardware for you, you'll need to identify what you plan to do with it.
Here are few things to consider when choosing augmented reality hardware:
MORE: Download an industrial AR example
Enterprise or Personal Use
Are you looking for AR hardware for personal use (gaming, entertainment, etc.) or enterprise use (marketing, training, innovation, etc.)? Different hardware is designed with different uses in mind. For enterprise-grade applications, you may need hardware that is geared for the enterprise and has the capabilities that your proposed application requires. For personal use, you may be able to opt for a more mainstream and readily-available version.
It's Complicated
How complicated is the application you're intending to use? Basic functionality will help narrow your hardware decision down. If your proposed application needs specific functionality, that will help determine which hardware is right for you. If your application is uncomplicated, you can choose a more basic hardware that will satisfy your requirements, without the added complication and cost of stronger devices.
Love It When a Plan Comes Together
What will happen in the future? Is there a plan to utilize AR hardware beyond the initial application? If you do need augmented reality hardware for enterprise purposes, you should start considering what the future looks like now. Will your proposed application expand? What is the scale? Will the augmented reality hardware you're choosing now also fit your future needs? By answering these questions during the selection process, you're setting yourself up for less stress in the future.
Money Talks
While paper money won't talk to you (unless it's haunted..!), the topic makes a lot of noise. While money shouldn't jump in line ahead of the above as a deciding factor, sometimes it forces its way up front anyway. If budget restrictions say you can only afford X brand of AR hardware, then you can only afford X brand of hardware. But, hopefully that's not the position you're in. If money is a limiting factor, focus on the most important features you need and contemplate which preferred features can be left behind.
Choosing augmented reality hardware can be complicated. There are many companies and many devices that have exciting features and incredible potential. Identify your specific needs and work through the above questions to help determine which hardware will be best for you.