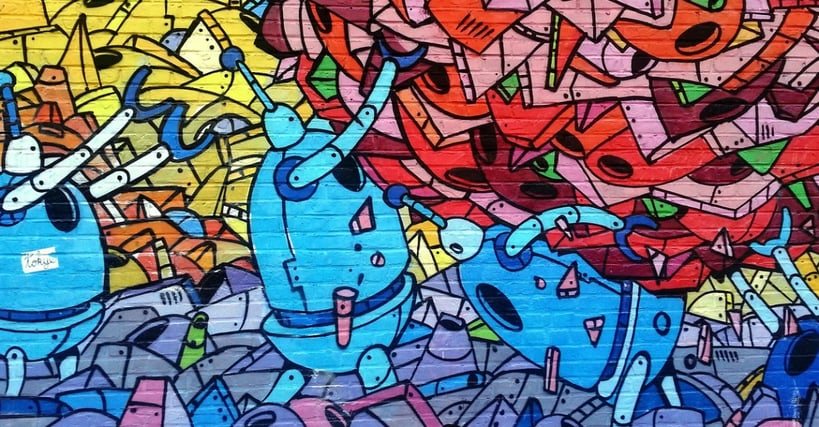 "Design in its most effective form is a process, an action, a verb not a noun." That quote, from a decade-old Fast Company article, is as important today as it was then. Continuing to define 'design' down to simply 'stylish' is doing a disservice to the concept and robbing the enterprise of a valuable approach to solving problems.
Design Thinking can help uncover your best ideas. It's a repeatable process (roughly: defining the problem, examining several options, narrowing the field, and executing on the best idea) that yields consistent results. No matter what challenge your business is facing, applying a Design Thinking approach will produce a solution. That versatility is why Design Thinking is grabbing more headlines and making more business leaders take notice.
Here are a few ways that Design Thinking can uncover your best ideas:
Start questioning the question
Sometimes, the problem is that the problem is poorly defined. The wrong questions are being asked, leading to answers that aren't helpful. Framing the problem correctly helps uncover new ideas. Even the wording is important. Instead of "we need to design a new car," think of it as, "we need a new way to move people from Point A to Point B." All of a sudden, a question that felt restrictive becomes wide open. Instead of limiting yourself to the concept of 'car,' you can now think 'movement.' The possibilities are nearly endless.
Put every idea on the table, then choose and refine
When the right questions are asked and the problem is framed in a way that encourages creativity, you'll find yourself flush with ideas - ranging from conservative to wild. It's important that, in the early stages of the process, all ideas find space on the table. By giving weight to ideas that normally wouldn't see the fluorescent light of the boardroom, you'll start discovering that they're ... good. They might even be better than that. Even those ideas don't make it through as you narrow and define, moving toward a solution, they could be useful down the line.
Build a Proof of Concept or Prototype
After narrowing your ideas, it's time to devote resources to the winning idea and build a Proof of Concept or Prototype. That will prove the validity of the idea and make a compelling case for implementation and scaling. Even in this "final" stage of the process, new ideas and discoveries will continue to come out. That's the natural result of testing, vetting, and proving a concept. Issues are uncovered, potential problems detected, and new ideas emerge to fix those deficiencies.
Design Thinking is an approach to problem solving and innovation that the enterprise should adopt. It takes full advantage of the true potential of 'design' as a process and leads to repeatable results. There are great idea hiding in your company. With the right approach, you can uncover those ideas and make them work for you.
Download our FREE eBook on building a Proof of Concept: