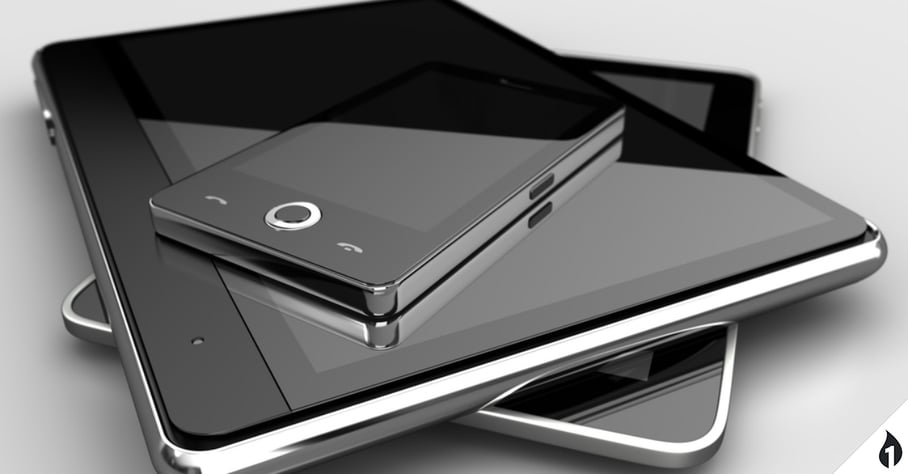 Touchscreens are an incredible enterprise tool for marketing, training, and improving workplace safety. Among the many attributes that make that so, their unparalleled adaptability is near the top of the list.
You can build a touchscreen experience that covers an entire wall. You can also build a touchscreen experience that fits in your pocket or briefcase. The latter empowers employees in all aspects.
SEE ALSO: Use our touchscreen checklist to see if you're ready to build an experience
Giving employees mobile touchscreens provides them with a tool that can help make their workday easier. By extension, that means a more efficient and effective team. Mobile touchscreens can take the place of things like sales brochures, manuals, and more.
Because touchscreens are intuitive, fast, and responsive, they do one thing better than just about any other medium: deliver information. With the ability to adapt a touchscreen experience to the size of a smart phone or tablet, employees can be equipped with more information than ever before.
More than that, the information is presented in a superior way. Instead of tedious printed collateral, mobile touchscreens have unlimited potential to brilliantly display products and services using CGI graphics, 360 degree models, etc. More information is a swipe or tap away and can be called upon in a moment's notice.
Whether used for marketing, training, or something else, a mobile touchscreen can be the ultimate tool for showing off your company in the best light. For employees, that's empowering. Chasing down necessary information or struggling to explain a product or service becomes a thing of the past.
At their literal fingertips, your employees will have a wealth of information and visual displays to instantly reference, show to potential customers, or explore for themselves. Having that level of command over the product offering can make employees feel more confident and more prepared to talk about it.
Giving your employees the tools they need to succeed is one of the best ways to ensure that your company vision is being carried out at every level. Removing cumbersome barriers for employees is a motivation tactic where everybody wins.
For consumers, dealing with employees that are equipped and empowered makes for a better shopping experience. Plus, consumers get a more impressive and complete look at what your company can offer.
Building mobile touchscreens for your team can help them do their jobs better.
Download our touchscreen checklist to learn more: