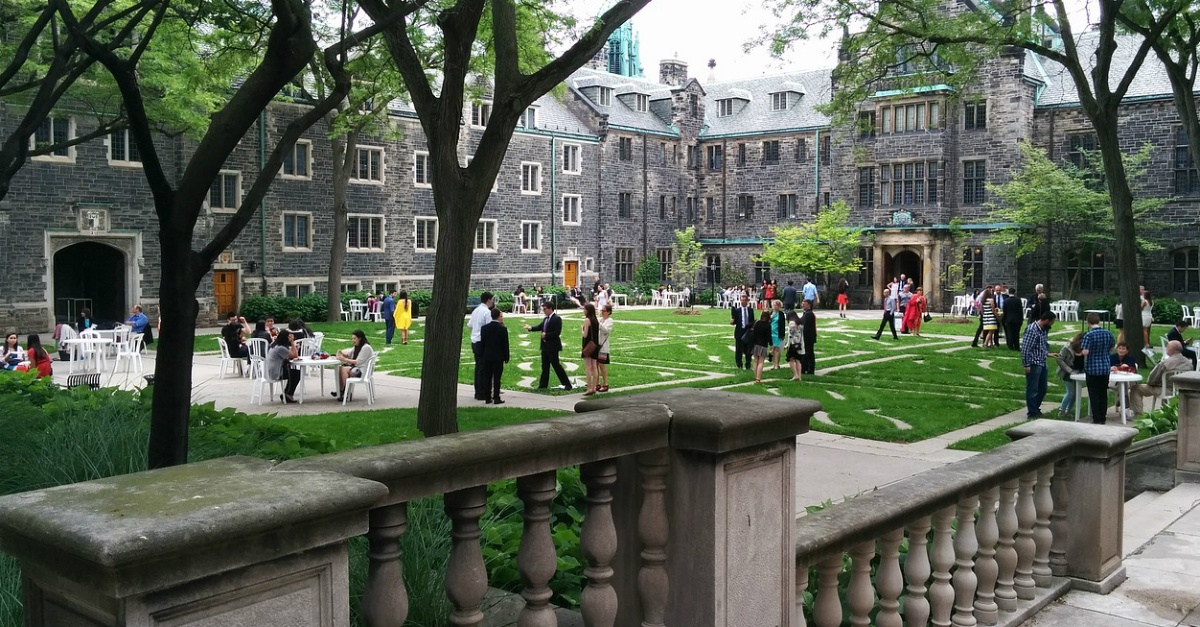 Your institution does incredible things. Naturally, you want as many people as possible to see what your college or university is all about. From state-of-the-art facilities to breathtaking grounds, put your institution in the best light possible with Campus XR. Give prospective students, donors, alumni, partners, and the community at large an immersive virtual tour of your campus. No matter who you're trying to reach or where they're located, Campus XR gives you the ability to bring people to your campus. Visitors can explore what your institution has to offer at their own pace, on their own time. That will bring more eyes to your campus and more involvement in the experience you're building.
Prospective Students
Ready to reach prospective students all over the world? Whether you currently reach out to prospective students with billboards in certain areas or direct mail to those you feel are likely to apply, you're ultimately limiting your prospects. It makes sense. Why spend money to send mail to the opposite coast if those students aren't likely to seriously consider your school? After all, they're not going to pay airfare for a campus visit. Most students (and parents) are going to primarily consider closer options. But, what if you could bring the campus tour to them? Once prospective students see your campus and fully understand what you can offer, they'll be more likely to apply. That's the power of Campus XR. Send a postcard and a branded cardboard VR viewer and show students all over the world what you have in store for them. Soon, it won't matter where they're coming from. It will only matter where they're going -- your school.
Donors and Alumni
Campus XR is more impactful than a cold call solicitation for donations or an alumni magazine. Instead of investing in channels that are often actively ignored (cold calls can be screened and magazines can get tucked away), give your alumni and donors something immersive and compelling. Campus XR can give both interests an up-close look at your institution's progress, plans, and more. Need to jumpstart your athletic program with a new practice facility? Generate donor interest with a virtual representation of the facility first, sparking excitement about the project and what the future will bring. Looking to bring alumni back for a weekend? Mail out customized cardboard VR viewers and let Campus XR show your alumni what they've missed and what's worth coming back to campus to see in person.
Community and Partners
Most higher education institutions have a tight-knit relationship with the surrounding community and depend on partners in various capacities to deliver the experience they're known for. If that sounds like you and your university, Campus XR can help strengthen those dynamics as well. Make your campus life more accessible to those in the community by offering an immersive, virtual look at otherwise-private facilities and events. Prospective students, supporters, and vendors in the community will feel included and get an inside look at what current students and faculty are experiencing. These types of tours can include an inside look at athletics, student events, new construction projects, and more. Have vendors that are interested in providing services (think: a new fast food option in your student center)? Let them see themselves on your campus before the deal moves forward.
Campus XR can show off your institution to prospective students, donors, alumni, the community, and your partners. It's time to invest in the future. Virtual reality makes it possible to visit your campus from anywhere and get an inside look at its best features.