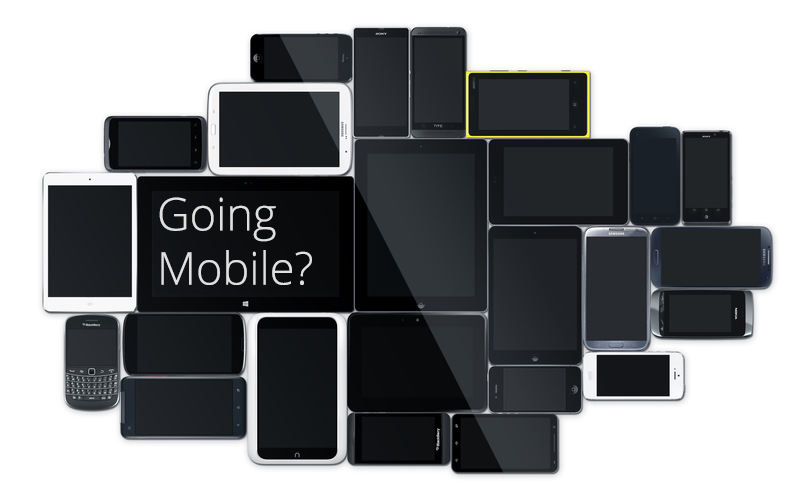 Which tablet is right for your business?
There's no universal 'right' answer to that question. It depends on what you plan to use it for, what you value most, and what your needs are.
If you're on the app-development end – you'll likely want to consider building versions for all three, as Windows, iPad, and Android continue to divide the market.
We're here to help guide you in your decision. Here are some essential pros and cons to keep in mind when deciding on tablets:
iPad
Pros:
Like all Apple products, the iPad boasts an incredibly clean and easy to understand user interface. Now that Apple has partnered with IBM to bring some robust business apps to the iPad, it is an even more powerful device. Being intuitive is one of Apple's greatest strengths – few things stop people dead in their tracks like a platform they can't navigate or figure out. If you know you'll be using tablets in a way that demands quick learning (providing them to employees, for example) the iPad is the best option. In addition, the iPad gives you access to thousands of iOS-exclusive apps that can be instantly downloaded. This exclusivity is a strength if everyone is using iPads…
Cons:
… but could be seen as a weakness otherwise. Apple has always taken pride in its exclusivity. It's a product line and a club. If you're unsure of how much control you'll have over your intended audience's tablet choices, going with the iPad could be a risk. If you're using or developing on the iPad, know that you're signing up for Apple and everything that goes with it.
Android
Pros:
With Android, you have more options. Because Google's Android OS is offered to multiple manufacturers, you can choose which hardware you like best and works best for what you need it for. It also allows for a wider range of configuration options, which can come in handy. With Android, you're also hooked up with all the ubiquitous Google applications you already know, like Gmail.
Cons:
Android's core strength (for phones, tablets, and otherwise) is its ability to reach the most people by offering the most hardware options and flexibility for its operating system. Strangely, that's also its biggest pitfall. In particular, when choosing a tablet for your business, options can complicate things. Aside from being cut off from many iOS exclusive apps, it's difficult to ensure compatibility if everyone is using a different device.
Windows:
Pros:
Microsoft has elbowed its way into the tablet scene on the promise of keeping computing consistent. For those that feel most comfortable with a desktop, the Win 8 tablet recreates that experience the closest and provides the familiarity many people look for in handhelds. In fact, you can run the full version of Office on the Win 8 tablet, a convincing pitch to many Office-loyalists and employees who are used to the Windows OS.
Cons:
Windows is making strides, but is still late to the game in tablets. If you're deciding on a tablet for your business uses, deciding on Windows might limit your development options and put you in the minority, in terms of tablet preference.
Again, taking these main pros and cons into account can help make your tablet decision a little easier. Remember – there's no 'right' answer in absolute. But, there is a right answer for your business. Here at OneFire we'd love to talk through the options with you and see which solution could best achieve your specific goals. Please contact us to learn more.
Once you've decided on a tablet, it may be time to start exploring mobile apps: