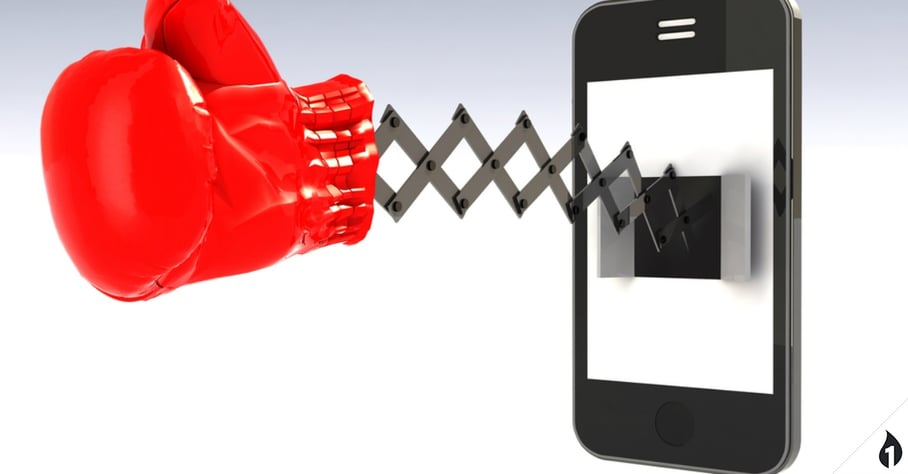 Augmented reality is adding a whole new realm to the marketing world, and some of its most impressive uses haven't been cheap to implement. But augmented reality doesn't have to be limited to top dollar projects and cutting-edge presentations. There are plenty of ways to affordably incorporate augmented reality in your marketing. Below are some augmented reality examples that will improve your business, without breaking the bank:
Effectively Integrating Augmented Reality
It's important to realize that augmented reality can be simple enough you barely notice it. One of the most common examples is the 10-yard line that is superimposed on NFL game broadcasts. Viewers aren't distracted by it; it serves as a guide to help the viewer. That's the goal of augmented reality. You want to combine technology with reality to help your clients, and that doesn't need to be expensive, complicated or gimmicky.

SEE ALSO: Download our podcast on Augmented Reality hardware vs. software
Augmented Reality in Training
Augmented reality is particularly useful in training, especially for skills development and simulation. Instructions come to life by laying them over real-world objects, which is ideal for updating manuals, images and videos. This is also beneficial where pricey machinery isn't available for every student or employee to use in training.
It's also customizable. For example, if all of your employees have the same program, you can easily update steps and products. Industrial fields like aviation, military, education, automotive and construction have already begun integrating augmented reality into their training.
Augmented Reality for Consumer Tools
If you sell a product, augmented reality can be a fantastic way to give consumers a hands-on experience from their mobile device. For example, Dulux paint company created an app that allows users to try out paint colors on their own walls before settling on a color.
On the high-end side, Lowe's impressive Holoroom Augmented and Virtual Reality tool gives consumers the chance to design their perfect room with actual products, share it on YouTube 360 and purchase any of the items from their design. It's just another chance to give users a closer look at the products, which is something many companies can do on a smaller scale.
Whatever you're selling or offering, augmented reality apps and videos can tell the in-depth story of your product's capabilities.
Augmented Reality for Sharing
Want to create a fun campaign that gets people talking about your brand? Invite users to share.
Take the Starbucks Valentine's Day cup for example. A few years back, Starbucks allowed customers to download an app that brought their festive cups to life. From there, they could customize messages and share them with others.
Snickers has also created its own shareable campaign based off of its "You're not you when you're hungry" tagline. Users can create images that show what they're like when they're hungry, and share their creations with others. Check out a video of their campaign here.
When it comes to augmented reality, you can go as big or as subtle as you'd like. But don't be afraid to get started; it's just one more avenue to connect with your audience.
See a high impact affordable Augmented reality example in action: