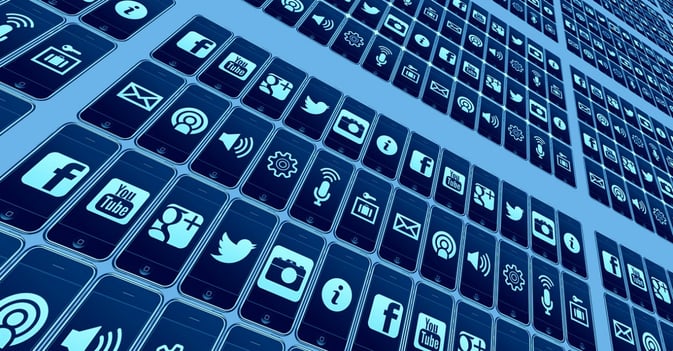 By the time you hit "publish" on your blog post, you've already put plenty of work into it. From conceptualizing to choosing the image, keeping up a blog takes time, dedication and creative energy. After all that, the last thing you want is for your content to gather cobwebs in a lonely corner of your website.
The best way to get your content in front of your audience is to engage with them on social media.
Here are just a few of the benefits of using blogging and social media together:
Targeted Traffic
Social media is incredible when it comes to personalization and targeting your key audience. For example, if you want to share your blog post on Facebook, you can also promote it, which will send it out to more people. The promote option allows you to choose the location of your post and specify some details about who you want to see it. In turn, your content will be in front of people who are pretty close to fitting your idea of the "ideal client."
Boost Your Search Engine Rankings
Search engines are picky, and the formula they use to boost your site changes quite often. But one element you can count on is that they are fond of social media shares. If your article goes viral on Twitter, that is taken into consideration with search engines and lends credibility to your post.
Besides that, having social media profiles means you'll show up on search better. For example, if someone searches for your brand, your website will be one of the first to pop up. But you will also probably find your Facebook, Twitter and Instagram accounts on that first page, as well. Being active on social media makes you more searchable, and brings you to where your potential clients hang out online.
Brand Yourself
Your website and blog serve very specific purposes. You know your site needs to be user-friendly and well-organized, and your blog needs to offer high quality content that brings clients to you. But social media gives you an outlet to add more personality to your brand and business.
Facebook, for example, is a great platform to share behind-the-scenes details and spark a discussion with readers. Did your team sign up for volunteer work? Share a photo of everyone working together. Did you hire someone new? Introduce them and give more details about who they are and what they'll be doing. Readers love to see the people behind a business and the humanity behind a brand, and social media is an excellent place to do that.
Twitter is ideal for sharing links to your blog posts as well as other content from around the web that suits your brand. YouTube, of course, is perfect for creating helpful videos to link on your site and blog. Instagram works well for sharing photos of the processes and products you create. Every platform has its purpose, so start by choosing one or two that will work best for your company. It's better to give it your all on one social media channel rather than barely keeping up with several accounts.
Get to Know Your Clients
Like we said before, social media is where your current and future clients hang out. It's the perfect place to start a conversation, ask for feedback, and really get to know who is interested in your work.
A social media strategy should be as essential to your content creation as writing or producing it.
People respond well to genuine discussion and a desire to listen, so getting out there and connecting will be a major boost for your content and your brand.