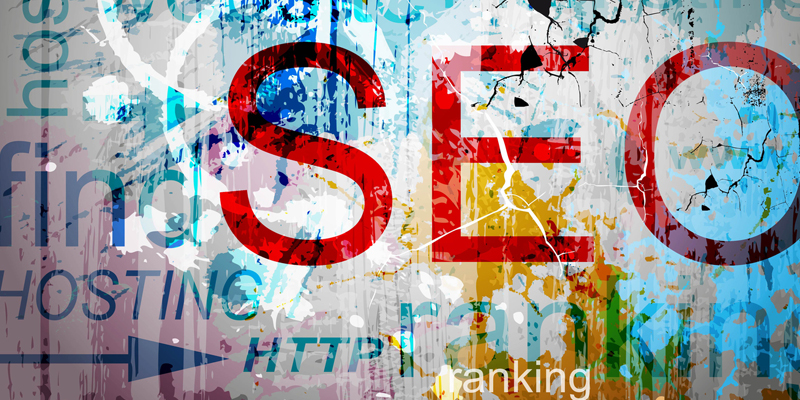 Have you given much thought to how content impacts SEO? Search Engine Optimization is one of the first terms tossed around when a business decides it needs to get serious about its digital strategy.
It's a logical starting point. If you're investing time and money in a website, you want people to be able to find it. Few things are more deflating than pouring all your energy into a site, only to find it on the 7th page of a Google search result. But, how do you make sure that your search ranking is competitive?
As many business owners can frustratingly attest, nailing down how exactly Google ranks sites (or Facebook ranks posts) can be impossible. Keeping track of each unpredictable and ever-changing algorithm is a full-time job in itself. You don't necessarily need to have an SEO analyst in house to succeed in driving traffic to your site.
That's where content comes in.
Creating fresh, original content for your site can drastically improve your ranking. Here a few stats Quick Sprout compiled that help paint a compelling picture:
- Companies with active blogs receive 97% more leads
- 90% of consumers find detailed content useful
- The average page that ranks on the first page of Google has between 2032 to 2494 words
- Long tail searches are up 68% from 2004. Content is the easiest way to rank for long tail keywords
Speaking of long tail keywords, that's one important way you can maximize the content you're creating in a behind-the-scenes way. By predicting what potential leads will be searching for when they're ready to buy or invest, you can build traffic-earners into each post you create.
You can identify specific long tail keywords using a handful of different techniques and resources. The idea behind it is unassailable: in an oversaturated search result landscape, small and medium sized businesses need to stay creative to drive traffic.
Even if you're not a natural writer, there are a few key things you can keep in mind to make your content resonate with potential business partners. Your content should speak to your customers in a way that makes them feel included in what you do. Keep it conversational and explain things in plain terms.
Cultivate your own voice. Without diving into a creative writing lesson, your sense of humor and your passion should shine through in your writing. It will separate your blog from an instruction manual.
No matter what, you need consistent content for your site. The numbers don't lie. Hopefully now you have a better understanding of how content impacts your SEO. It doesn't guarantee you'll be the first search result, but the more content you create, the better chance you'll have and the happier visitors to your site will be!