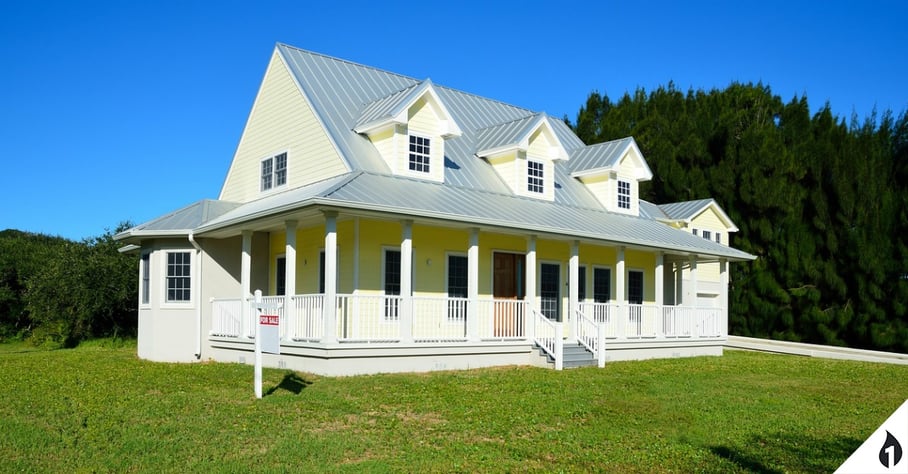 If you work in real estate, you may have noticed the buyer's process has changed over the past decade. In previous years, potential buyers may have picked up listing books or driven around neighborhoods to find a "For Sale" sign on their dream home. Today, those buyers are far likelier to start their searching online. Many buyers today may not even reach out to a real estate agent until they believe they've found some homes they're interested in touring. That's where things get tricky: How does a real estate professional bring in leads who prefer to start their search on their own?
The best way to bring in those leads early is to offer inbound marketing content that is useful to people during their home search. Here are some inbound options to add to your marketing plan:
Helpful Blog Content
The purpose of inbound marketing is to create content that draws customers to you, rather than traditional, interruption-style advertising.
Blog content is ideal for that, and especially in the world of real estate. Future homebuyers are likely to search online for as much information as possible going into their home search. In fact, the National Association of Realtors'
2015 Homebuyer & Seller Generation Trends report
showed that 43 percent of homebuyers began their search online.
There are endless blog topics to choose from in real estate, from starting your home search to prepping for closing to making renovations. And with all those potential buyers doing their research, your content has a better chance of being discovered.
Inbound Marketing with a Local Edge
Location, location, location. It's vital for buyers, and it's going to matter for your inbound marketing, too. Chances are you're focused on selling in a particular area, so you already have a local advantage for buyers looking to move to your area. Use that in your marketing. Offer information on local schools, crime rates, demographics, shopping and anything else a potential buyer might be interested in. People searching for your area online will have a much easier time finding you with that information available.
Offer Useful, In-Person Information
Most inbound marketing sticks to an online presence: blog posts, videos, e-books, social media campaigns, etc. But offering a quality forum or q and a (which can be advertised or introduced online) is a great way to meet new clients and help them put faces with names.
For example, if you publish a blog post about the first steps in the buying process, you can follow that information up with a homebuyers' seminar in your town. You could gather a team of other professionals in your field and use that opportunity to chat with buyers in your area. Again, you have a local edge, so combining that with your online inbound marketing is a great tactic.
Think Beyond Buying and Selling
If you're a realtor, you work primarily with buyers and sellers, so it's natural to create content around that process. But if you expand that scope a bit, you could attract clients before they even decide they want to move. One great way to do this is to create content that would be interesting to anyone, whether they're buying or selling or not. Showcasing local events in your town, new shops, or even home design and decorating is a perfect way to get on someone's radar before they need a realtor. If they follow and enjoy your content ahead of time, they're likelier to want to work with you when the time comes.