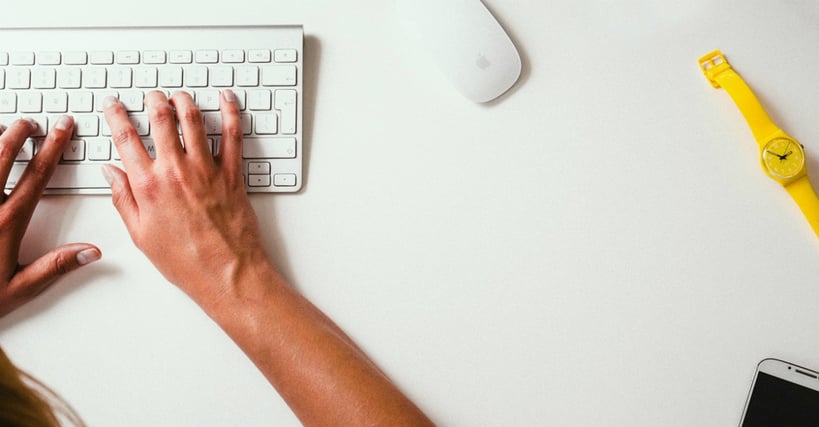 Decades ago, marketing used to revolve around the product. Over time, e-commerce and the internet have transformed the buying experience. Instead of advertising at people, businesses started drawing people in with useful or interesting content (think blog posts, e-books, videos, newsletters, podcasts and social media.) That's where inbound marketing comes into play. If you want
inbound marketing
to work for your business, here are some things to keep in mind:
Be Wherever Your Clients Are
The new marketing tactics aim to help buyers holistically find a brand. Traditional marketing says to stop consumers in their tracks, but inbound marketing instead says to draw them to you.
The idea of this is consistent over the years, but the "how" changes rapidly. Right now, video is skyrocketing in popularity. It's great to be active on social media and consistent with blog posts, but there are so many additional mediums to reach potential clients. Video is shareable, interesting to consumers and readily accessible with the right equipment.
Smartphones are a big part of this shift. Now that your potential clients are spending hours every day scrolling on their phones, it would be wise to be in that space. Are you on social media? Is your website mobile-friendly? Consider how they spend their time, and use that to help shape your inbound marketing plan.
Measure Results with Inbound Marketing
Thanks to technology, you can measure the return on investment from most forms of inbound marketing. CRM system and email newsletter metrics, likes, clicks and views can all be tracked to view progress and engagement. It's also essential to capturing data and getting to know your potential clients, which is key for improving your inbound marketing efforts in the future.
Bring in Leads
This is where you really get to the heart of how inbound marketing can grow your business: lead generation. If you offer up quality content that draws potential clients to your site, you have the opportunity to turn them into clients. Once they get to your site, they're in the "sales funnel," where they can learn more about your business and hopefully become a client. Visitors who find your site through custom content are qualified leads; they're already somewhat sold on your business or content by the time they get to your website. And those leads are easy to convert into clients.
Adjust your Spending
It doesn't cost anything to start up your social media channels or put a video on YouTube. But it does cost money to spend on services for website design, content creation and social media ads. Some of the money you would have traditionally spent on print ads or commercials will begin to shift to inbound marketing. It's a little more complicated to plan for because you might be spending money on smaller, more specific areas as opposed to a handful of large ads.
Evolving with Inbound Marketing
As the marketing landscape shifts and evolves, more and more companies will be focused on bringing consumers in with inbound marketing content that is engaging, useful and personal. Sales and marketing teams should work together to create a marketing approach that effectively reaches consumers and delivers a helpful, on-brand message.