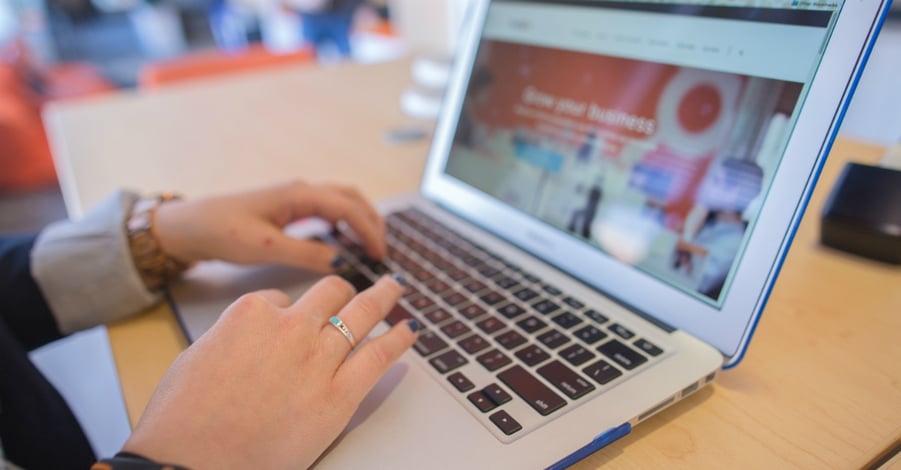 Let's face it: marketing is like the last kid picked for a dodgeball game, underappreciated and underestimated. Marketing departments are often saddled with small budgets and few resources. Marketing teams are often meager and made up of only 1-5 people. But, they're still asked to find success, in spite of the limitations placed upon them. If you have a small marketing team, you know the feeling. The deck is stacked and year after year, your job feels overwhelming.
MORE: Download our Content Marketing Playbook
Fortunately, help is available. OneFire and HubSpot can turn your small marketing team into an army. Suddenly flush with personnel, strategy, resources, and a powerful automated platform, your small marketing team turns into a force of nature. Partnering with OneFire, you instantly expand your marketing team and with it, your abilities. Here are a few things that OneFire and HubSpot bring to the table:
Powerful Platform
With HubSpot's marketing automation software, your team instantly has an all-in-one marketing Swiss Army Knife at its disposal. HubSpot's software offers CRM (customer relationship management) tools, a top-shelf blogging platform, e-mail marketing automation, lead nurturing, sales tools, and so much more. It's designed to be your (probably not a coincidence) 'hub' for everything marketing. Many small marketing teams juggle multiple tools to handle their marketing and sales processes. If that sounds like you, know there is a better way. HubSpot can truly do it all. But, powerful platforms can often be hard to master. If you can't use the software, it doesn't do much good...
More People
...That's why you need your team to expand. That's where OneFire comes in. OneFire's team is Inbound and HubSpot Certified, able to help you run campaigns from start to finish. Marketing takes time. For small marketing teams, they might not have much to spare. If there's no time to blog, stay active on social media, or set up Inbound campaigns, you can hand the reins to OneFire and focus elsewhere. OneFire can provide quality content, content offers, social media management, e-mail campaigns, and can manage your HubSpot portal, building the infrastructure you need to be successful. In a short time, your marketing team will be killing it with an Inbound strategy that gets results.
More Resources
OneFire and HubSpot both dramatically expand your resources. HubSpot is constantly improving their software and finding new ways to deliver results to its users and partners. OneFire has a team of marketing professionals and creatives who are ready and willing to jump in to help push toward your goals. That includes helping to tweak and modify your marketing strategy until you start hitting the goals you're aiming for. Skills and experience are also resources that OneFire can provide. With a small marketing team, it's possible that every necessary skill isn't accounted for. That's OK! When you expand your team, you expand your skill set.
Turn your small marketing team into an army with OneFire and HubSpot. Don't fret about stretching a small budget - turn that budget into a wealth of additional personnel, new resources, and powerful software. If your small marketing team is underappreciated or underestimated, OneFire and HubSpot can help you turn some heads.