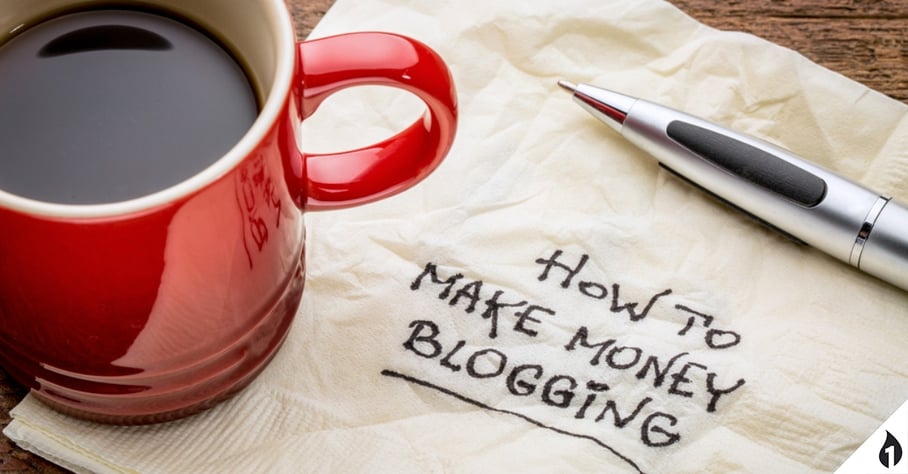 'Content Marketing' scares people.
Most people are not writers and the thought of creating content around the clock is daunting. But there's a reason it's a two-word phrase. Marketing plays an equal role to the content. While creating compelling content comes first, how you wield it is equally important. Like all forms of marketing, the ultimate goal for a business creating content is to drive leads. How do you market your content effectively to drive leads? Part one is creating the right content. Part two is getting it in front of the people who need to see it (AKA leads).
Part one is another article for another day. Below, we're going to unpack how you get your content in front of the right people. Specifically, you need to know how to choose the best possible blogging schedule for your content and your business. Every distribution plan has a 'when' and a 'where.' Choosing the right 'when' will help your blog soar.
As you do your own research into the topic, you'll find conflicting information on when the best time is to post to each specific social media channel, formulas for how often you're supposed to blog, and other analytics-based content marketing wisdom. That information can be invaluable. We are passionate fans of analytics. But, in this case, the numbers don't always apply across the board. Each business (and customer base) is so unique that trying to establish a hard and fast rule for what content looks like and when/where it should be posted doesn't make sense. In a perfect world, each business would have access to analytics about their own customers and could monitor trends over time and build their content marketing strategy around them. But that's part of a larger Inbound strategy.
Here are 3 tips for creating a blogging schedule that will get results no matter what your business is or who your customers are:
1. Post When People Will Read It
We're truly starting from the start. We're trying to keep these tips all-encompassing and this is exactly that. The best time to post your blog is when people are most likely to see it. If you don't have data on your potential customers, you'll have to make an educated guess about when they're likely to be browsing the Internet and social media. It's pretty intuitive. Chances are, most people are not hanging out on their computers at 3 AM. So avoid that. Same for all witching hours. Try early mornings, when people are getting to work and checking in on their accounts. Try early afternoon, in the lull after lunch. Try the late evening, once dinner has been eaten and people are relaxing. Put yourself in the heads of your potential customers. Some of your guesses may be off, but you'll start to see trends to build upon as you go along.
2. Create a Schedule You Can Stick To
The more content you produce, the more chances you have to reach your intended audience. But, it's important that the quality doesn't suffer and that you can be consistent. You'll have to be realistic about whether or not you can stick to the schedule you set. If you can't, lower that number. Nothing is more disengaging than a blog that updates in random intervals and falls off the planet for months at a time. Why is that a problem? It may not be right away, but it will be if you want your content to really work for you. At first, leads will likely find you through search engines or stumble upon your blog on your site. If you blog consistently enough, though, you may start to build an audience who will expect that content. In turn, they'll become arms of your business, sharing and promoting your content to others. That kind of reach is part of what makes content so attractive. If you want a consistent blog, but can't fit the work into your schedule, reach out to an agency that can help.
3. Share Strategically
This goes hand in hand with posting when people will read it. If you notice that the customers you want to reach are engaged with Twitter, make it a point to share your content on that platform, during peak hours. If you have a business-minded audience, it makes more sense to build content for LinkedIn. Do everything you can to learn about your potential customers and you'll start to discover where you can best reach them. This also applies to the topics you're blogging about. If you're covering something that you know will be of interest to a particular group or person, share it directly with them. It could go a long way.
When it's time, embracing a full Inbound strategy will give you the data you need to back up your intuition. Plus, if you team with an agency, you can take content creation off of your To-Do list. In the meantime, use these tips to put together a blogging schedule that will drive leads to your business and put you on the path to a killer Content Marketing strategy.