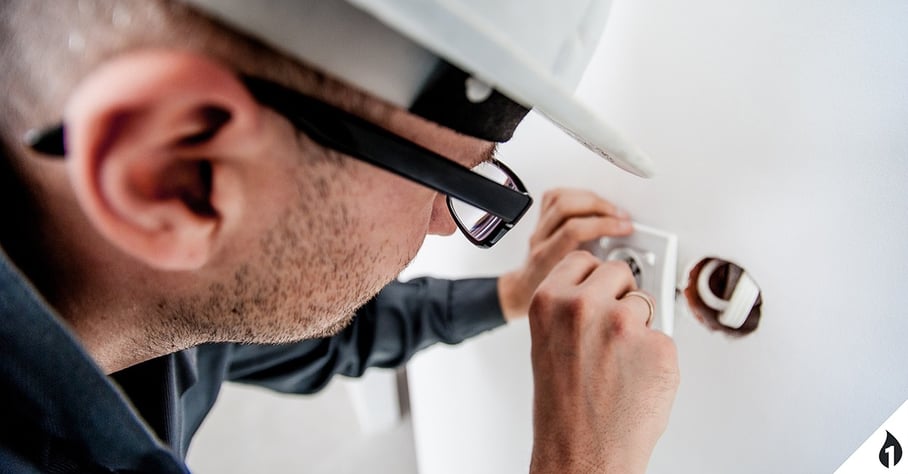 "Better safe than sorry" the cliché rings out in your head.
In the workplace, it's 'better safe than buried in an avalanche of paperwork, litigation, and PR debris.' Slightly less catchy. But, a reality that companies everywhere have to face.
There's no perfect blueprint for keeping your workplace safe (short of bubble wrapping each employee). There is, however, rapidly improving technology that – when implemented effectively – can completely change how your company approaches the issue.
Here are three key ways you can leverage the latest technology to make your workplace as safe as possible:
1. Wearables
As you may have heard, there's a little buzz around wearable technology this year. Now that the Apple Watch is in eager hands, it's going to be put to use all over the place – in personal life and within the enterprise.
Maybe the most impactful way that wearables will affect workplace safety is also the most obvious. Particularly in the industrial sector, factory workers and others dealing with heavy machinery need access to real-time data and information. Instead of digging, sometimes frantically, into a pocket for a phone, wearables sit right on the wrist. Free hands and better access to critical information will make a huge difference.
That same level of access will hold true across all workplaces, as well. In an emergency situation, for example, alerts and information will be seen more quickly with wearable tech.
2. iBeacons
Using iBeacons, you can replace or supplement many of the more cumbersome workplace safety measures. For example, by installing iBeacons at entrances, you can track who is entering and leaving the building. That kind of proximity tech can eliminate the need for key access.
iBeacons can also trigger notices on your mobile device if you're entering an area that is restricted. 'Do Not Enter' signs aren't obsolete, but in a fast-paced work environment, signs can go un-heeded. Very few people ignore alerts on their phone, however.
3. Master Database
Big Data has changed (and keeps changing) the way every business works. The ability to collect and share mass amounts of information allows us to recognize trends and react accordingly. Building a Master Database for your business can greatly improve safety.
You can track safety procedure and progress and record incidents in a database that can be instantly shared across all departments. After you collect this data, you can then use analytics to identify how to improve safety in the future.
Technology has the ability to completely change workplace safety in your business. You just need the right technology and the know-how to apply it.
Could the Microsoft HoloLens and Augmented Reality play a role in workplace safety? Learn more about the HoloLens in our podcast: