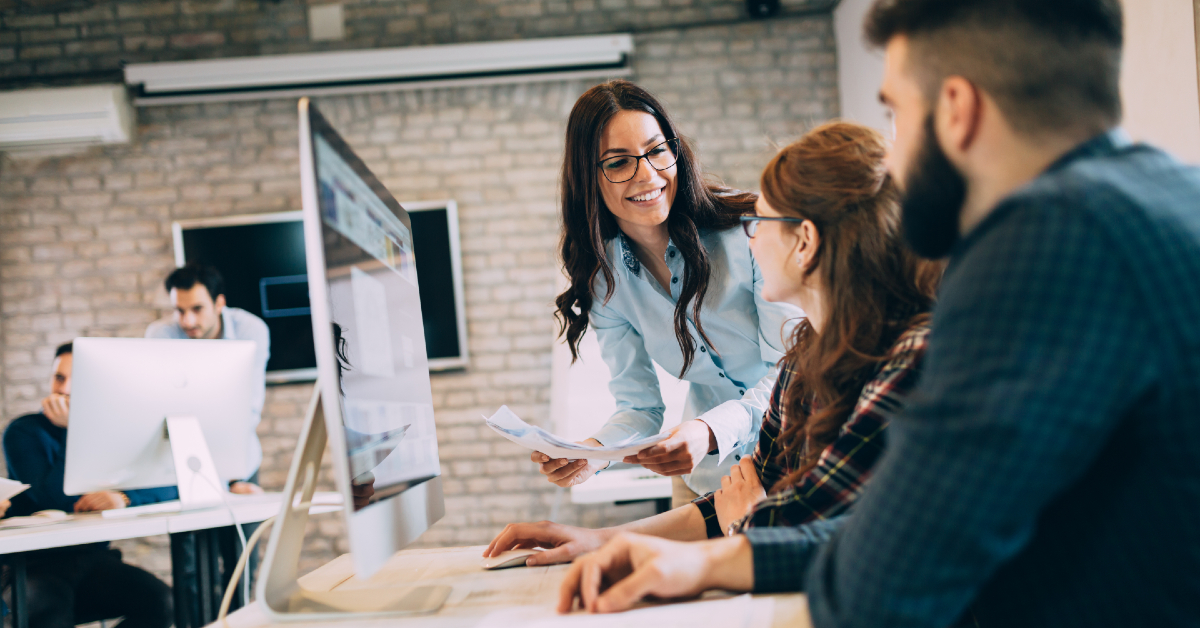 Your healthcare practice website has the potential to capture leads, provide valuable information and engage with new and potential patients. Done well, your site can do most of the new patient lead conversion for you, saving your team precious time.
How do you get there? There are some intentional, effective website pathways that work very well, but it does take some thoughtful setup to get there.
Here are some of the best ways you can create a high-converting site:
Create a funnel
Regardless of the medical service or product you offer, your goal is still the same: to convert leads to clients. One really effective way to do this is to create a sales funnel that will tell your leads who you are and what you can offer them.
This is commonly done by offering something for free on your website, in exchange for email addresses.
For example, your homepage could feature a pop-up sign up box for more information about getting started with your practice. This could start with an email about your practice, what it offers and who your doctors are. Follow-up emails could include directions on how to sign up with your practice, what to expect from the experience, and what additional services you offer. A funnel like this one would usually wrap up with registry paperwork or other ways to get started as a patient.
This formula will vary depending on your business, but the idea is the same: give potential clients something valuable, and then continue to provide value through emails that will make them want to continue working with you.
Patient Care Websites
If you are a medical practice dealing with patients directly, then your focus should be on the patient experience.
Put yourself in the shoes of your patient, and think about what it's like to go to your site. Can they easily find basic information, like your location and phone number? Are there multiple ways to get in touch with your practice, like an email option, pop-up chat, or a texting program? Do they know how to sign up as a new patient, or book an appointment?
If your website is confusing or cluttered, a potential patient might click away before they ever interact with your practice. Your website is an extension of your patient care, so make sure the process from finding your site to receiving care is straightforward and user-friendly.
Remember that patient reviews and referrals are a huge source of new business, so consider existing patients in your website design, too. Patient portal capability, where each patient receives their own login and can easily check messages, book appointments and send feedback, is becoming increasingly more popular.
Adding these convenient tools to your website enhance the patient experience, but also simplifies patient outreach for your team.
Healthcare Professional Websites
If you offer products or services for healthcare professionals, segmentation and clear organization are going to be key. Your ideal client is often very busy, so if they're not able to find the information they need right away, they might not stick around to see more.
One of the top websites for healthcare professionals is the Mayo Clinic, and they do this very well. Right off the bat, they immediately segment their audience into specialties or needs, which means their site visitors know where to go right away. Their site is also clean and simple, so it doesn't distract or confuse their visitors.
Medical Device and Product Sales
Your website has just seconds to capture the attention of potential clients. Make it clear right away what you have to offer, and what it can do for them.
If you're selling devices or products, focus on education and helpful reviews. Videos, blog posts and FAQs are going to be especially important here. Your potential client will want specifics: what can your product do for them, and what has it done for other clients? What do people love about you and your products? Highlight your best features and make sure there is no confusion about what your products do, and who they're meant for.