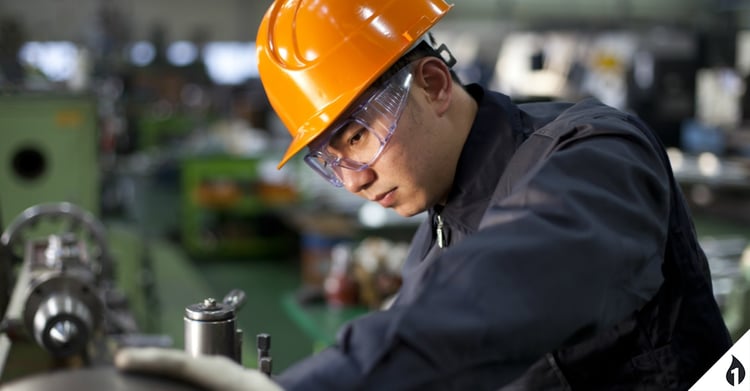 At first glance, manufacturers might not seem like the ideal clients for inbound marketing efforts. These are people designing large or expensive equipment for serious customers, not 20-somethings reading fashion blogs.
Why would blog posts or videos be worth their time
?
However, when you break down what inbound marketing actually is, the manufacturing industry has a lot to gain from updating its marketing strategies.
Inbound Marketing for Manufacturing - The What and Why
Unlike traditional advertising, inbound marketing aims to inform rather than interrupt. It builds confidence and trust in the consumer, showing that a company has true expertise in its field.
Whereas outbound marketing relies on sales calls, pop-up ads, trade show booths and newspaper ads, inbound marketing focuses on blog posts, content creation, videos and ebooks to attract customers organically.
Why is this perfect for manufacturers? Because people looking to buy high-quality, expensive equipment and machinery are absolutely going to do their research.
They might not even start their search because they're in the market to buy at all. It could begin with a question about their machinery, or an issue they've been having. They might be looking for potential solutions or future upgrades before ever committing to doing business. But once they find content they trust from a company, your marketing efforts are already well under way. Because once they are looking to buy, you're on their radar as a company that knows its stuff.
Creating Searchable Manufacturing Content
According to the Acquity Group's
2014 State of B2B Procurement study
, a whopping 94 percent of B2B buyers begin their research with an online search. So even if your clients aren't the types to spend their time perusing blog posts, when the time comes to buy, they're going to search. If you've been putting out quality content that they'll want to read, you've already got a leg in the door.
The Fisher Tank Company, one of the country's top steel tank fabricators and constructors, is a fantastic example of this. Their products are hyper-specialized and often cost millions of dollars, and in addition to that, their sales cycles run long. But for them, inbound marketing (primarily through a website overhaul plus social media and blog content) paid of big time. Their new sales opportunities after the efforts were in place were valued at $3.4 million.
You can see a breakdown of those numbers here.
The Rodon Group
is another inbound marketing success story. After their customers began outsourcing business to China, they knew they needed to try something new. They got to the inbound marketing game early on, and today they have a consistently updated blog, a free ebook offer, YouTube channel and social media outlets to help customers come to them. Their efforts were so successful that Rodon even
hosted President Obama in 2012 as he toured the country promoting American manufacturing.
If you're still not convinced, take a look at HIS's 2015 Digital Media Use in the Industrial Sector report. Its findings include, among other things, that more than half of engineers and technical professionals spend six hours or more per week researching work-related information online. More than 77 percent spend time looking for equipment, services and suppliers and 70 percent report searching online for product availability information.
The manufacturing industry has plenty to offer in terms of quality content. Many companies are already realizing the impact in that, and the amazing potential payoff that comes with an inbound marketing plan.