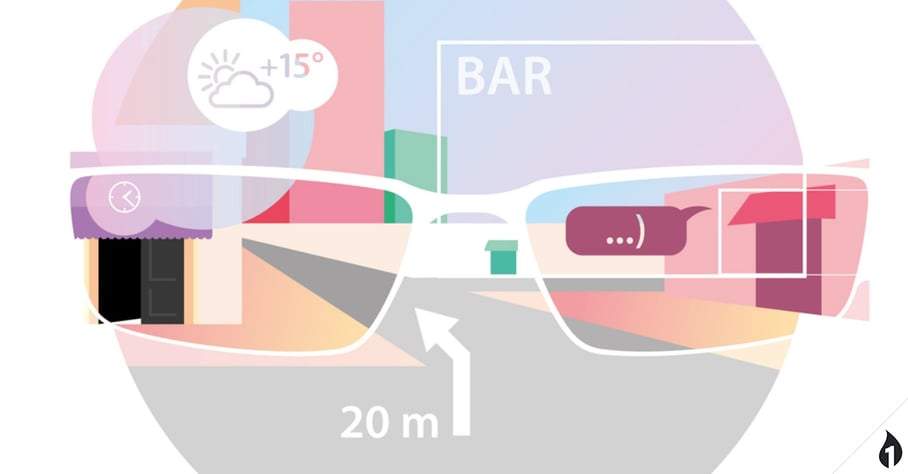 You've likely heard this before: 'It costs more to hire a new employee than it does to retain current employees.' In addition to being a compelling case for upping your employee retention rate, it raises some interesting questions. Namely, why? While there are a handful of reasons for the higher cost (advertising for the open position, for example), the most interesting among them could be this: "Training cost. For example, over 2-3 years a business likely invests 10-20% of an employee's salary or more in training." That investment in training is necessary, but can press uncomfortably against budgetary limits. Training is typically expensive due to training materials (printed guide books, instruction manuals, etc.), training personnel, and the use of machinery and equipment (that could otherwise be put to work).
SEE ALSO: Listen to why OneFire develops Augmented Reality software for future hardware
Using Augmented Reality for training can help alleviate a great deal of the cost and time loss associated with training employees. Here are a few ways that using Augmented Reality for training can help improve your business:
Save Time with Augmented Reality Training
Self-Guided Tours
For businesses with huge facilities, it can take a few days to give employees a thorough tour. Building tours are thought of as unavoidable, but that's not necessarily true. Instead of a manager spending part of his or her day following a new employee around the building, pointing things out, let Augmented Reality take over. With a device (smartphone, tablet, headset), an employee can take a self-guided tour around the facility. AR can provide timely information and direction on each area, taking the time commitment out of tours.
Interactive Training Experiences
With Augmented Reality, you can give those in training an unparalleled interactive experience. For example, instead of an advisor peering over their shoulder and giving instructions as they go to work on an engine maintenance task, those in training can use Augmented Reality as their guide. AR can lay instructions over the machinery, providing next steps and more information on each part of the process. With a rich, interactive experience, training takes less time and less manpower to successfully complete.
Engaging Medium
Augmented Reality is engaging. That alone makes it an ideal medium for training. Training can be time consuming, in part, because the delivery is not very exciting. As a result, those in training aren't engaged and the person giving the training may not be either. With AR, training becomes captivating. Those in training are more likely to absorb information quickly and train with increased efficiently overall. Training can be fast and effective with the right medium. AR is an exciting, emerging technology with proven efficacy.
Cut Costs with Augmented Reality Training
Re-Usable Materials
If traditional training materials needed to be printed once, that would cut costs. But that's not the reality of the situation. Print collateral, training videos, and images need to be changed out often. That's a steep cost to pay over and over. When you're using Augmented Reality for training, you have incredible re-use potential. 3D models can be updated, applications tweaked, and information easily modified. Instead of starting over completely, change a few things and training can resume. That leads to less cost over time and smarter budgets.
Free Up Equipment and Space
Training takes up building space and equipment. With AR, machinery and equipment can be reproduced as an interactive, 3D model. More than that, it can be scaled and placed anywhere, so that it fits wherever it's needed. Instead of those in training needing to occupy heavy machinery to learn the ropes, they can train on a 3D model. That takes up less space and doesn't require that equipment be committed to to training. For crowded facilities, Augmented Reality can be a significant difference-maker as it transforms the training process.
Increased Self-Reliance
Being able to redirect some training personnel to other areas of business can save money. Augmented Reality enables this by increasing the self-reliance of those in training. A superior information delivery system, Augmented Reality allows for more imaginative training practices and less dependency on personnel. Take training out of the classroom setting and equip those in training with technology that can lead them through the process in faster and more cost-effective way. Those training can move at their own - quicker - pace.
Using Augmented Reality for training is an effective way to cut costs and save time. With the above ideas in mind, you now know how your business can apply AR to training. Evaluate your current training practices. If you notice areas where you could stand to save money and time, consider Augmented Reality.
Download an Augmented Reality Example NoW: