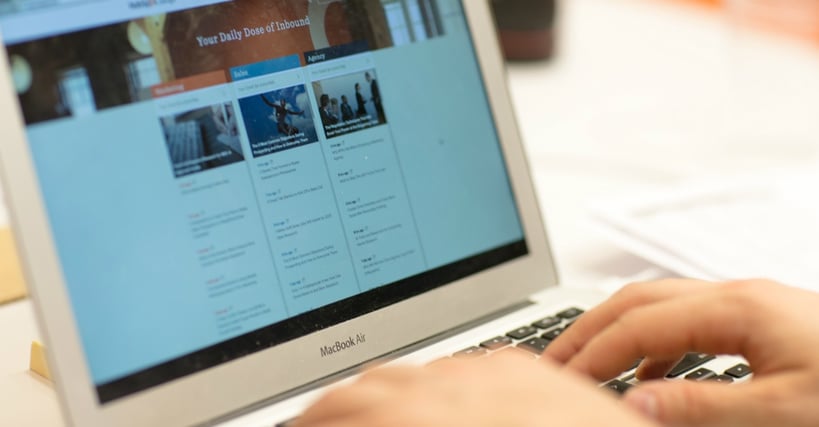 You're hard at work creating the content your audience craves. You put out quality blog posts, videos and podcasts to help bring in more business. You're also probably a little overwhelmed at how much effort it takes to keep up with your marketing. Luckily, you're not the only one struggling, and there are some amazing inbound marketing tools to help you boost your content.
The best part? Most of them are free. Here are some of the best tools you can start using today to improve your inbound marketing:
Social Media - There's no way around it. Social media is key when it comes to getting your content in front of potential new clients. But don't think you have to master every platform, or even be on all of them. Certain platforms might be more suitable for your client base. So if it doesn't make sense for you to be on an image-based platform like Instagram, focus your attention elsewhere. Instead, choose one or two platforms to master.
Social Media Scheduler - Speaking of social media, it can be a lot of work to post consistently. Social media schedulers can be a lifesaver. They allow you to batch schedule your content whenever you're able, instead of having to post in real time. Some of the best-known options include Buffer and HootSuite - and they both have free versions to get you started.
Newsletter programs - Newsletters are a fantastic way to keep in touch with leads and clients. Programs like Constant Contact, MailChimp and ActiveCampaign are easy to get started with, and they make adding subscribers and sending newsletters a breeze.
Website SEO plugins - Your content could be the best out there, but it's not going to matter if no one can find it. Search engine optimization matters, but if you don't speak Google, it can be confusing and frustrating. Even for experts, the rules of SEO are in a constant state of flux. SEO plugins are an easy way to bridge that knowledge gap. Yoast is a popular option for WordPress sites. It uses a simple color system to tell you how strong your SEO is.
Keyword lists
- Keyword lists are another helpful tool for boosting your SEO. Google Keyword Planner is a free tool that gathers data on the most searched keywords online. This is a content marketer's best friend, especially in a brainstorming session. If you're stuck for ideas, use the keyword rankings to build a bank of ideas that will come up high on searches.
Keyword Tool is another free website that can help you come up with content topics. All you have to do is enter a keyword and it shows you a list of Google auto-populate suggestions. That will tell you the most popular topics people search for including a given keyword.
Analytics - If you're not receiving analytics for your website, you're missing out on seriously valuable data. Google Analytics is the best-known tool for this. It tracks website visitors and gives you a snapshot of their behavior when they're viewing your site. That includes how long they stay, which pages they go to, where they're coming from and even their location. That information can help you build a much more effective marketing strategy.