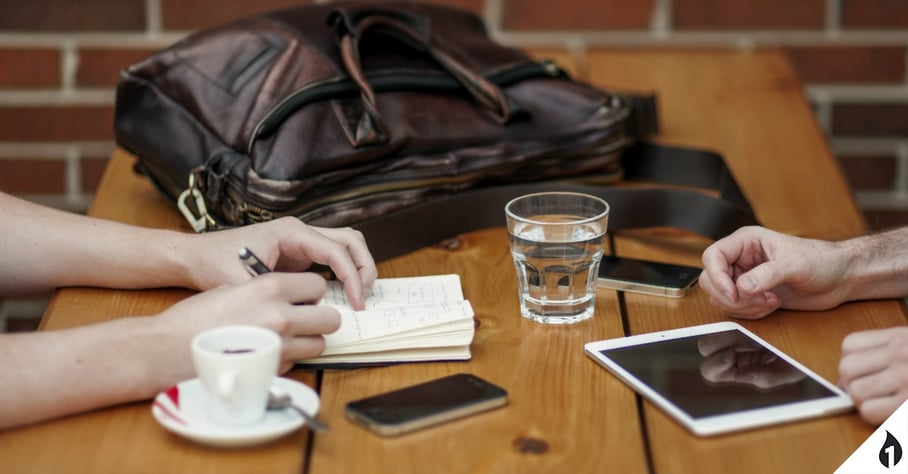 Once your idea has faced a stringent line of questioning in the 'Screening' stage, it is time for a test run. That happens in the Proof of Concept phase. By constructing a proof of concept, ideas can be tested in practice and their predicted feasibility can be held to the fire. Similar to a prototype, a proof of concept can be an incomplete or scaled-down version of the concept, built strictly for testing purposes. Instead of thinking a concept is feasible, constructing a proof of concept verifies it through demonstration.
'Proof of Concept' is the 3rd installment in a 4-part series. We're covering the first four phases of the innovation process: Ideation, Screening, Proof of Concept, Testing & Research. Through thorough examination, you'll see how 'innovation through process' can be an asset for your business.
FOR YOU: Experience Augmented Reality now, for free
PROOF OF CONCEPT
'Proof of Concept' takes the concept out of 'in theory' and throws it into practice. This phase, performed rapidly, can reveal fatal flaws or help give weight to the idea that the concept is market-ready. Constructing a proof of concept is a giant step toward the realization of your idea. It allows for detailed exploration and provides a true litmus test for feasibility. Typically, the 'Proof of Concept' phase consists of this:
Demonstration
'Show me how it works.' Some variation of that sentence is likely to be in the first couple of utterances from an investor, executive, or anyone else with a stake in the proposed concept. Demonstrating that the concept can be brought to practice is an important part of securing the support needed to innovate successfully. Innovation ideally involves the entire enterprise. Proving a concept works is a strong selling point and a necessary step in moving forward with an idea.
FEASIBILITY
Whereas feasibility was tested with questioning in the previous stage (Screening), building a proof of concept is a physical test of a concept's feasibility. This can include makeshift hardware, a scaled down version, or a product skeleton - just enough to prove its concept works. Unlike a prototype (which typically seeks to mimic what the final product will look like and feel like), a proof of concept has a singular goal: to demonstrate the feasibility of its promised function. Aesthetic and other details can be taken care of later in the process. It's paramount that the concept deliver first.
Scaling
The overwhelming majority of companies share the same goal: to grow. When innovating, the enterprise needs to know that its new idea, concept, or product can scale successfully. Especially for companies who are international and have a dispersed workforce, ideas need to translate well. Building a proof of concept is important to do before attempting to scale. A proof of concept can indicate how easily a product can be produced and what processes are involved. You'll have a clearer sense of how your idea fits in your company.
A proof of concept shows instead of tells. In this stage of the innovation process, your concept is coming to life.
See Where Constructing a PRoof Of Concept Fits In Innovation: