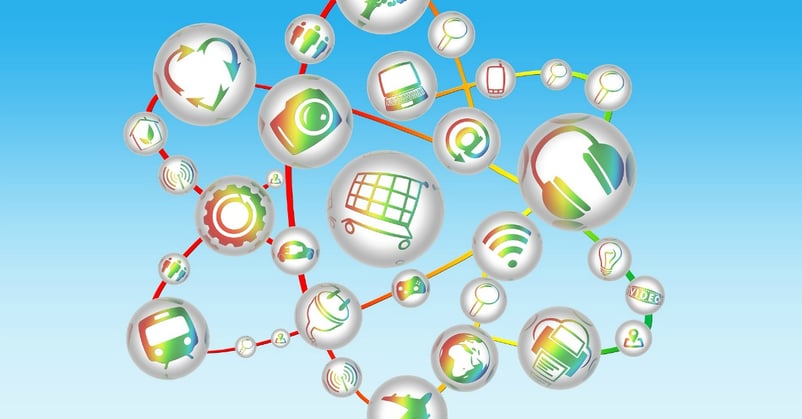 Internet of Things companies are ahead of the game, capitalizing early on what will soon become the norm. Connectivity is only going to grow, as more companies, products, and services leverage the immense data and functionality that the IoT can provide. Businesses that are early adopters will have a step or two on their competition for years to come. If you haven't explored the Internet of Things for your business, start today. Think through ways that your product or service can become connected.
Here are a few benefits that Internet of Things companies enjoy and why you should join them:
Analytics
From the perspective of the enterprise, the wealth of analytics that the IoT can provide might be its biggest asset. When your product or service is connected, you instantly start collecting valuable data and metrics that can reveal important truths about your target consumers. That intelligence can be used to make better, data-driven decisions about marketing, future products, and even financials. When you know, firsthand, how your customers are interacting with your product or service, you can leverage that information to serve those customers better.
Tracking
Similar to analytics, when you connect your business to the internet, you can use proximity technology to track customers. Because everyone owns a smart device, those devices can connect to your network and give you information about each person that walks through the door. That location tracking allows you to send mobile coupons, stay informed on customer foot traffic patterns, and more. Internet of Things companies simply know more than non-IoT companies. With more data, comes more ability.
Access
When products and services are connected to the internet, access explodes. Think about the smartphone: seemingly overnight, every person walking down the street has the world's collective knowledge sitting in their pocket. Who was the 13th President? Millard Fillmore. Where's the nearest coffee shop with gluten-free pastries? Two blocks over. Will it rain today? There's a 45% chance. Logically, a product like the Google Home or Amazon Echo was next. Now, you can order a ride, a pizza, or bring up your favorite music with a simple voice command. IoT products have unprecedented access to information and the potential uses are endless.
Ready to become an Internet of Things company? Start exploring ways to connect your business so that you can reap the benefits. You'll gain exhaustive analytics, useful tracking abilities, and unprecedented access. The entire world is moving in the IoT direction. Get there first.
IoT Ideas Need a Proof of Concept: