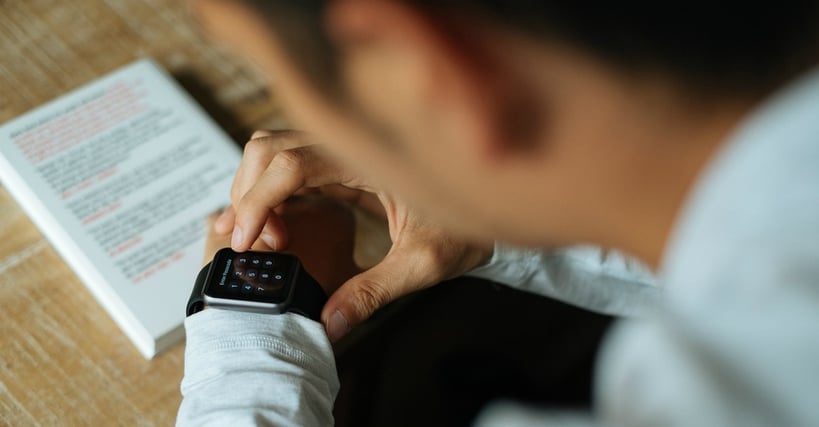 It's a common complaint when it comes to technology: 'I don't understand how to use this.'
While it's true that age and educational background have something to do with it, the feeling is universal. Nobody likes feeling lost. When they do, they're likely to dismiss the technology that is making them feel that way. That's what gave rise to 'intuitive' as a buzzword of choice. People want technology that they can figure out with little to no consternation. The simpler the interface, the more successful the product.
Point and Shoot
Gone are the days of video cameras with 20 switches and 20 buttons featuring tiny icons of varying decipherability. Now, most people use the high-powered camera that's built into their smartphone. It takes pictures and video that are more than good enough to share on today's platforms of choice (think Facebook and Instagram instead of photo albums and video cassettes). As a general rule, capturing and sharing moments has become incredibly streamlined. The user simply points and shoots: the technology handles the rest. The learning curve is almost non-existent. What technology has done to photography and videography is a trend that will continue: technology is going to become both more complex and less visible.
Internet of Things Innovation
For some, even learning to send text messages is an ordeal. It's new, it's daunting, and the instructions can differ slightly depending on the device. Sending a text message is something that has to be learned. The Internet of Things, in its highest form, offers something different. The logical endgame of Internet of Things innovation is technology that you don't have to learn. Instead of buttons, voice commands. Instead of step-by-step directions, machine learning. Instead of trial and error, "Alexa, how to I..?" The Internet of Things helps create experiences that anyone can immediately put to use.
Technology Unseen
Internet of Things innovation is a march toward technology unseen. Consider how far things have come in a short time. Devices like Google Home and the Amazon Echo operate from a small, inconspicuous device that listens for voice commands and responds. With various integrations, Google and Alexa can control the lights, music, home security system, room temperature, calendar appointments, shopping lists, and more. As IoT technology continues to improve, those integrations will become smoother and connecting devices will become even easier. Living spaces will be loaded with technology. But, that technology will continue to find ways to recede into the background. Rather than aiming for a simple interface, the best IoT technology will offer no interface.
As the Internet of Things continues to improve and become more pervasive, it will be less and less obvious. 'Smart' devices will blend into homes and using them will be as simple as using voice commands to ask for what is needed. Homes are about to be packed with technology, but they'll more resemble a minimalist Bohemian pad than the Starship Enterprise.
Learn More About Proofs of Concept and Scaling: