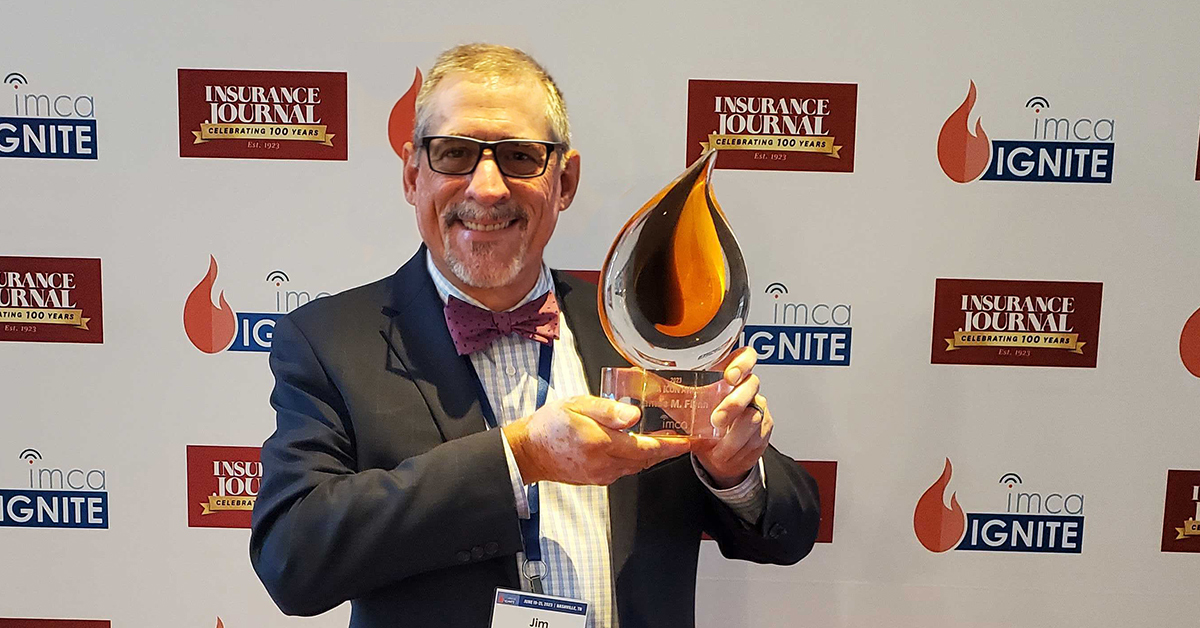 Jim Flynn, Chief Brand Strategist at ONEFIRE, has been honored with the Icon award at the 2023 IMCA Ignite conference in Nashville.
This recognition highlights Jim's exceptional contributions in insurance marketing and brand strategy. Jim's expertise and experience in the insurance industry has led ONEFIRE's success in HubSpot implementation, strategic brand development, and elite website design in the insurance space.
Jim currently co-hosts the IMCA peer2peer podcast with Natasha Suber, where they bring on an array of insurance industry professionals to share insights and best practices in insurance marketing.
ONEFIRE, a Platinum HubSpot Solutions Partner, continues to serve the insurance industry, specializing in helping insurance organizations adopt HubSpot, which streamlines their processes and helps them build strong, lasting relationships with customers.
With Jim leading the charge, ONEFIRE also has a deep history of uncovering and developing strong insurance brands, often designing and building high-end websites that highlight the upfront strategic work. ONEFIRE's RevOps approach ensures that each and every action ties together in service of the bottom line.
Jim's Icon award is a testament to his exceptional contributions in insurance marketing. ONEFIRE proudly celebrates his achievements and remains committed to delivering innovative solutions that drive success for our insurance clients.
Why do insurance marketing Icons prefer HubSpot? Find out with a free demo: