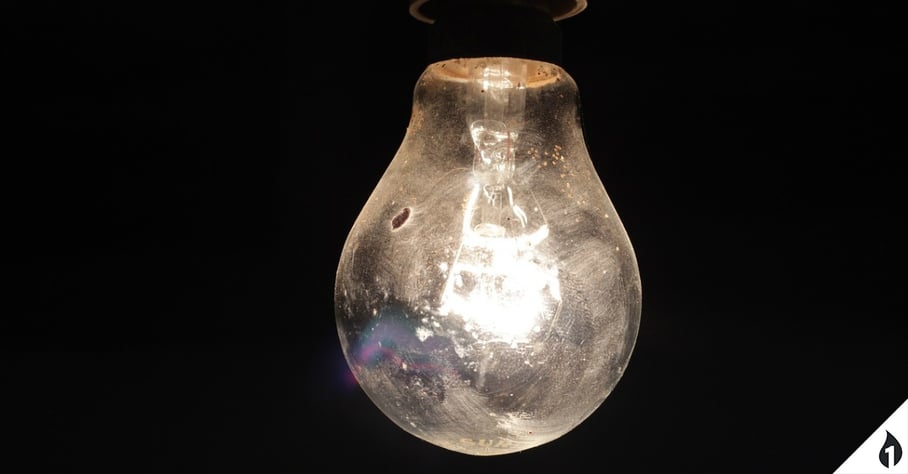 OneFire Innovation Workshops can take your enterprise problem and turn it into a prototype. When the enterprise faces innovation and problem-solving challenges, OneFire Innovation Workshops can help overcome them. With a proven process that delivers repeatable results, OneFire Innovation Workshops are the answer to directionless attempts at solving complex problems.
FOR YOU: Download an Augmented Reality example for FREE!
What can an Innovation Workshop do for your enterprise?
See below for a snapshot view of how your problem becomes a prototype:
Problem
Consumer behavior changes. Markets change. Industries change. It makes little sense that the enterprise would be able to stay the same. But, change is complicated - with thousands of moving pieces in the enterprise, any suggested change or solution to a problem can be harrowing to implement. With an Innovation Workshop, the enterprise simply brings the problem to the table and the process begins.
1. Customer Research
Whether a product is experiencing plummeting sales, a process is slower than it needs to be, or whatever else may be hurting business, it involves the customer. That's why an Innovation Workshop needs to start with customer research. By learning more about consumer behavior, needs, and preferences, the most likely solutions can start to come into focus. OneFire's Innovation Workshop starts here.
2. Nucleus
The OneFire Nucleus Process is a proven framework of accelerating ideas toward realization. It starts with ideation and works its way toward development. The Nucleus Process is fast and repeatable. Having delivered results again and again, it's a trusted means of taking a great idea and turning it into a greater reality. Within the Nucleus Process, a solution is vetted, tested, and vetted again to ensure viability.
3. Usability & Feedback
On the topic of viability, the final phase in the OneFire Innovation Workshop is 'Usability & Feedback.' Even solutions that look stellar on paper and in prototype need extensive usability testing and feedback gathering. Before a solution is fully deployed to solve a problem, it's best to be sure that it has the highest possible chance at success. Testing usability and gathering feedback points it in that direction.
Prototype
The enterprise started with a problem, it's leaving with a prototype. Participants in OneFire's Innovation Workshops leave with a bonafide version of their product or service that is ready for real-world application. Of course, a protoype is still usually version 1 of what will eventually become the final product or service, but it's exactly what the enterprise needs to start implementing something new.
If your enterprise is plagued by problems, with no obvious solution in sight, consider a OneFire Innovation Workshop. With a proven process and consistent results, OneFire Innovation Workshops can provide the breakthrough you've been looking for.
Learn more about OneFIre's Nucleus Process: