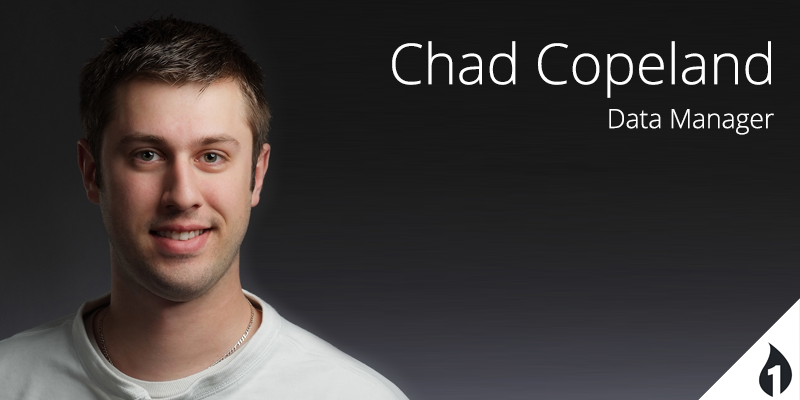 Name:
Chad Copeland
Hometown:
Brimfield, IL
How long have you worked for OneFire?
I've worked for OneFire for a little over 3 years. I worked part time doing Data Entry when OneFire began and now I work full time as a Data Manager.
What stands out about OneFire's culture?
OneFire has a very team oriented feeling to its environment. Even though we are corporation doing big things, we still have friendship and values that keep us light on our feet and offers a fun work environment.
What are your career goals?
I would like to continue to work for OneFire as a Data/Process Manager to better improve the flow of work in my division.
What do you predict will be the next big technological advancement?
Virtual Reality has been clawing its way up the ladder in the past few years and I'm getting really excited for the public releases for Virtual Reality things like the Oculus Rift.
Who is your role model?
As cheesy as it is to say, OneFire's COO Jason Pakinson is a big role model of mine. I've work for/with Jason for the past 5ish years. He's taught me many different things and pushes me to be the best that I can be in any given situation.
The coolest piece of technology I own is:
My coolest piece of technology that I own are my LED Gloves. They are eLight Chromas with 25 different colors and endless possible mode combinations. They Strobe your color combinations in different patterns and colors for great light shows and performances.
What's the greatest part of your job?
I love all the different technology that I get to work with. I'm definitely a geek that likes to play with technological toys.
What's your favorite app and why?
My favorite app at the moment is my Soundcloud music app. I'm a big EDM/Dubstep fan and Soundcloud is the best place to find great underground tracks.
Describe what OneFire can do for a business in two or less sentences:
We turn your ideas into reality.
Contact Chad directly at chad.copeland@onefire.com