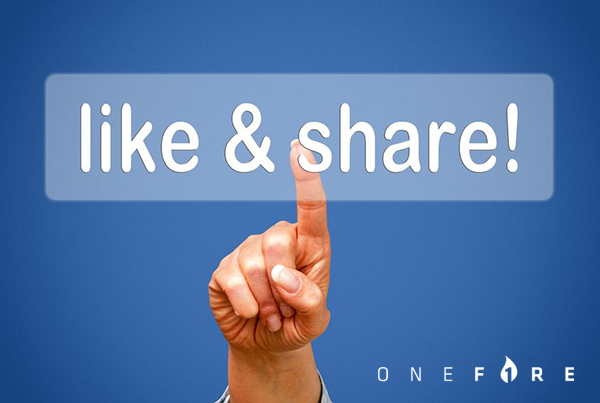 Have you ever heard the phrase "Content is King?" While I agree with this statement, I think it's missing something – the word QUALITY! It should read, "Quality Content is King." After all, it's not how much content you produce, but the relevancy and value of your content that will help increase positive audience engagement.
Although developing high quality content is important, it can also be challenging for some marketers. Let's explore possible ways to overcome this obstacle.
CHALLENGE #2: CREATING CONTENT THAT ENGAGES
As content marketing gains momentum, the marketplace is becoming even more crowded because companies are producing more content than ever before. The most successful way to break through the increased clutter is to deliver compelling content that your audience considers of value.
Remember, content marketing is all about adding to your customers' knowledge base. So if you're providing your target with content that is meaningful to them, they are more likely to engage with your message—and ignore the irrelevant content coming from other marketers.
So how do you make your content more engaging? Consider the below tips:
Tailor and personalize your content – You must understand who your buyer is and where they are in the buying journey. What are their wants, needs, emotional drivers and human attributes (like their hobbies, habits, where they live, what they look like, etc.)? Once you can visualize whom you're trying to reach, it's much easier to develop your content to speak directly to them. Keep in mind, the individuals you want to influence aren't just an entry in your database; they are human beings who want to feel like you are having a conversation with them.
Leverage trending topics – Topics start trending because of their popularity and level of audience engagement. So leverage social media monitoring to discover hot topics in your industry and deliver your own specific content on that topic—adding your insights and expertise to the conversation.
Leverage user-generated content – It's no secret that customers can have a heavy influence on other customers so let them generate content for you. Trust me, you can't get more relevant and engaging than a real-life customer! So encourage your users to post their own stories, photos, videos, etc. You may even consider running a contest to encourage their participation.
Question your content – Put your content through the ringer to ensure it's up to par! You should be able to answer 'yes' to at least one of the following questions:
Is my content relevant or meaningful to my audience?
Would my audience find the content useful?
Does my content add to my customers' knowledge base?
Does my content start or enhance a conversation?
Does my content entertain my audience by making them laugh, cry or be "wowed" while remaining relevant to my topic?
Make your content easy to share – No matter how engaging your content is, it's not going to get far if it's not easy for people to share. So make sure your social share buttons are easily accessible.
As you begin to develop your content, use the above points as a guide. Remember, it's not about the quantity of content you produce, but the quality that will ensure higher engagement levels.
Overcoming the Biggest Content Challenges:
Part 1: Limited Time & Resources
Part 2: Creating Content that Engages
Part 3: Promoting Your Content
Part 4: Measuring Your Content