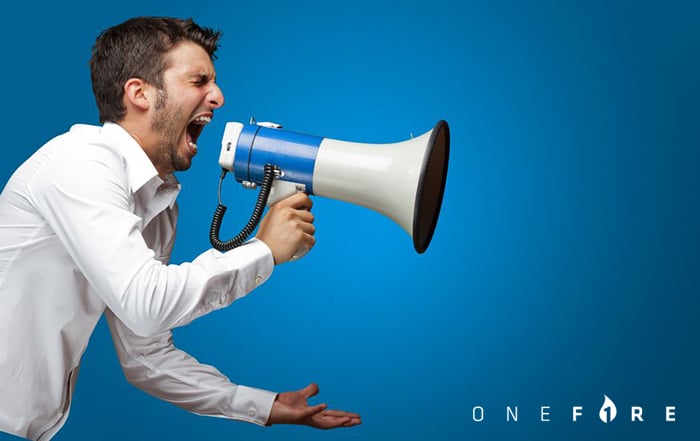 I shared in my last blog post ways to develop engaging content that makes an impression on your audience. I'm hoping some of my tips have helped so let's move on to content challenge number three – promotion.
CHALLENGE #3: PROMOTING YOUR CONTENT
Many marketers may be developing great content already, but could fall short when it comes to promoting the content to the right audience and at the right time. This is critical because you cannot expect user's to flock to your content on their own. It's up to you to promote your material in a way that allows your target audience to easily discover, engage and take action with your content.
There is much more to this, but to get you started I have outlined below some of the top-performing tactics for promoting your content. However, you must consider your target audience first and make sure you are using channels that impact them directly.
Organic search – This is the best method to get your content found because users tend to trust this source the most. In fact, according to MarketingSherpa, about 70% of links users click on are organic.
Paid search – To complement an organic search program, paid search can help a marketer drive more relevant and targeted traffic to their online content.
Email marketing – Emailing content to your existing contacts can also increase engagement with your material and drive customer traffic. Email marketing is often times a primary channel for most companies lead management program.
Blogging – Blogging is a very effective way to also promote traffic and engage with your audience by providing valuable information. HubSpot has even published that 43% of companies who blog have acquired a customer from their blog.
Social media marketing – Social media is another avenue marketers can use to raise awareness and drive engagement with their brand by publishing great content. Just think about how much you are on your social media channels—getting your news, clicking on a promotion, reading a great article, etc.?
Retargeting – Have you ever wondered how the new pair of shoes you were just looking at online is now being advertised on a different web site? This is called retargeting and is when specific users are targeted who have previously visited your site. This is an impactful way to deliver your content because it's relevant based on the interest already shown by your user. B2B Marketing Mentor even states that 70% of site visitors who are retargeted are more likely to convert. Not too bad!
The above promotional tactics should be used only as a guide for you to consider. It's important you prioritize what channels impact your specific target audience the most and where they are in the buying cycle. I can't stress this enough!
Overcoming the Biggest Content Challenges:
Part 1: Limited Time & Resources
Part 2: Creating Content that Engages
Part 3: Promoting Your Content
Part 4: Measuring Your Content