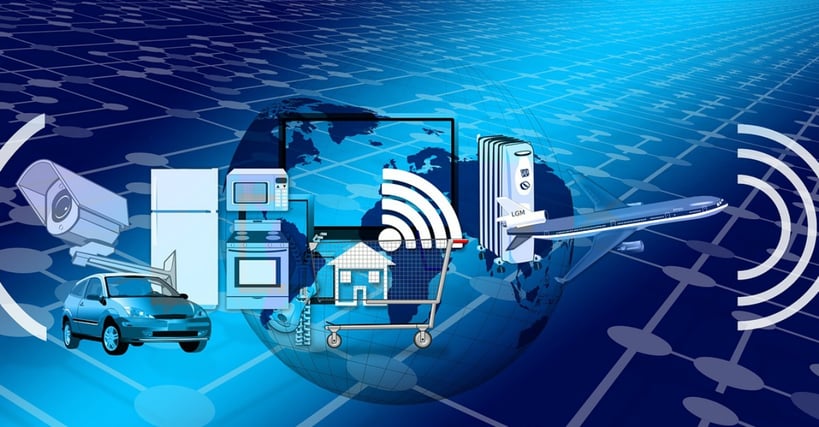 Is your business connected? Now, more than ever, consumers expect products and services to be able to draw upon the vast information and flexibility the Internet can offer. At the rate technology is moving, the Internet of Things will soon just be 'Things.' Being connected and utilizing all of the capabilities that goes along with it will be a given for any product or service. Instead of wearing the prefix 'smart' as a differentiator, products and services will be presumed so and met with disappointment if they don't deliver. Where does that leave your business? If your product or service isn't already 'smart,' it could find itself kicked out of class for good in the near future.
Find a Partner
Finding a way to tap into the IoT is critical for your business to stay competitive. But, first, you might have to find a partner who can help. You could reach out to a digital product studio with a track record of building IoT experiences. You could find an innovation consulting agency that has a similar background, guiding the enterprise in building proofs of concept and developing transformative digital products. Maybe they're one in the same. No matter where you find a partner, you'll need a unique set of resources that isn't often found within the enterprise. You'll need software, hardware, and the specialized talent to pull it all together. You'll also need direction as you start exploring how the IoT fits in your business.
Start Exploring
The IoT offers near-unlimited potential. Think about the 'Things' that falls under its umbrella: smart refrigerators that can tell you when you're running out of a grocery item, smart thermostats that learn your temperature preferences and apply them accordingly, ride sharing services that turn 'hailing a cab' into 'tapping a button on your smartphone,' and so many more. As you start to pay closer attention to connected products and services, you'll start to find them all around you. Alongside a partner, explore how you can improve your product or service using the Internet of Things. How can you use information and data to improve the consumer experience? Find that answer and you'll be ready to embark on an IoT project.
Focus, Refine
Before you and your partner can design and build, you'll need to focus on a particular area where the Internet of Things can improve your offering. Next, you'll need to refine that application and narrow down how you'll move from concept to finished product or service. With innovation consulting services, you'll have a sounding board that can answer questions, make projections, and point your project in the right direction. As you move forward with an IoT project, you'll need to figure out how to launch your new product or service and account for scaling. Work with your partner to build a plan and make sure that you have everything in place before you start promoting the result of your IoT project.
Ready to take advantage of the Internet of Things? Partner with an innovation consulting agency and start an IoT project. Having a 'smart' product or service is no longer a luxury. Consumers expect to be able to utilize the capabilities of the Internet. It's time to make sure that your business can deliver what they're looking for.
Download Our Free eBook and
Learn More About Scaling: