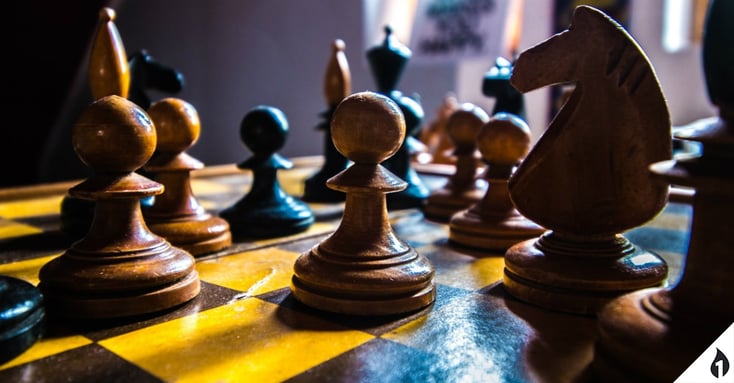 The enterprise is something to behold. Enormous, multi-faceted, international - the enterprise is the combined efforts of thousands of people advancing a stated mission. The enterprise is a machine, an unknowable quantity of moving parts and functions. When a problem occurs, the solution doesn't arrive swiftly. Like any giant, the enterprise moves at a glacial pace. There are times when that pace doesn't appear to be a problem. After all, if the enterprise is moving at the same clip as its competitors, it evens out. But, technology is forcing the enterprise to pick up speed. Companies that adopt new technology and discover use cases first, stand to gain insurmountable ground in their industry. How can the enterprise solve problems quickly?
SEE ALSO: Download an industrial AR/VR experience for FREE
Here are some common aspects found in all successful problem solving strategies. The enterprise should consider these elements when deciding which strategy will best help shape its future:
Approach
"A problem well put is half-solved," said American philosopher John Dewey. For the enterprise looking to innovate, identifying the right problem and right questions to ask are the first steps. Moving forward on an idea or solution hinges on finding the right problem to solve. The enterprise should put serious thought and energy into discovering the right problem and then finding an approach that fits it.
Process
A problem can be defined before or within an innovation process. In either event, having a process in place for innovation is critical. An innovation process will have concrete steps and clear criteria for moving from one stage to the next. When problem-solving, it can be tempting to throw things at the wall. But, that strategy rarely sticks. Adhering to a process ensures that the enterprise will see results.
Workshop
How do you take a problem and turn it into a prototype? Innovation workshops are designed to take an idea, apply the standards of an innovation process, and move to prototype rapidly. The result for the enterprise is a clear roadmap for innovation. Instead of battling bureaucracy within enterprise walls, leadership can take ideas they believe in and confirm their potential - in just a few days.
The enterprise needs to find problem solving strategies that are effective and fast. Moving at traditional speed is no longer an option. Most companies see the writing on the wall, but few are acting on it. For the enterprise that wants to, finding a strategy that includes the right approach, a proven process, and a professional innovation workshop, will ensure that great ideas inject the company with new life. The enterprise is a behemoth. To point a giant towards the future, advanced problem solving strategies are necessary.
The enterprise needs a clear path to innovation and with the above items included, that path is available. Look for an innovation workshop that can take a problem and deliver a prototype. That ability is necessary for the enterprise to move ahead.
learn how onefire innovates for the enterprise: